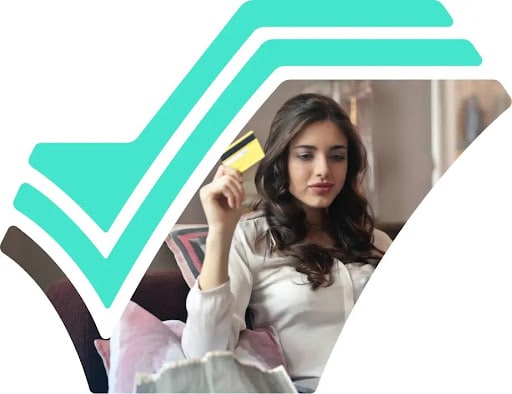 Payday loans in Saskatchewan
If you are facing short-term financial challenges and don't know what to do, Deposit My Cash Now can help. We offer payday loans in Saskatchewan for any emergency or an unexpected expense.
We can help if banks have turned you down, and you're facing a situation that cannot wait until your next pay. All our instant loans are designed to help bring financial relief without delay to address all your temporary money problems.
What are payday loans in Saskatchewan?
Borrow between $300-$3,000 at affordable interest rates, and use the cash advance for all your short-term financial difficulties. Unlike applying for loans with traditional lenders, our payday loans don't require a credit report, and we transfer the money within the hour! Each loan and interest are to be paid back at your next payday.
What can I use online payday loans for?
Whatever short-term emergency you're facing, our instant payday loans in Saskatchewan can help you financially. Deposit My Cash Now will never ask you to justify your reasons for needing emergency cash.
Resolve an emergency that cannot wait until your next payday
However, most people who apply for a short-term loan in Saskatchewan do so to solve an urgent financial situation that cannot wait until their next pay. While we won't ask what you will do with the funds, some common reasons why people apply for payday loans online are:
Paying off outstanding debt
Finishing home renovations
Financing a personal project
Paying child support
Taking time off for mental health reasons
Need a loan for any project ?
Why apply for payday loans in Saskatchewan with Deposit My Cash Now?
Deposit My Cash Now doesn't require you to provide numerous documents or personal details to qualify for payday loans in Saskatchewan. With minimal requirements, you can obtain a $2,500 loan with no credit check within 24 hours maximum!
Never worry about your assets such as your house or car being repossessed if you cannot repay your loan. All our loans are 100% unsecured and require zero collateral to approve applications.
Your less-than-perfect credit score won't impact your loan application process. We evaluate your income level and ability to repay, not your credit rating.
4. Get approved within 24 hours
Forget waiting weeks for a loan approval process, as we guarantee an answer within 24 hours. Apply during business hours and get your loans approved, and the money delivered within 45 minutes in your bank account.
Don't wait. Apply online for payday loans in Saskatchewan!
If you're ready to resolve your short-term financial issues, apply for payday loans in Saskatchewan and get your money within 45 minutes. Our online application form is secure and fast. Submit it right now, and a licensed lender of our team will process it before the end of the day!
Don't mind contacting us if you have any questions about our loan services.
Need a loan for any project ?
Why Choose Deposit My Cash Now?
We'll Deposit Your Payday Loan into Your Bank Account Within an Hour
We take financial urgency seriously. We get you out of your worrying financial situation within time. All you have to do is fill an online personal loans form. Then, we'll review and send you a contract to sign. After signing, our lenders will deposit it into your account within an hour. If you are looking for a serious private lender in Saskatchewan for a payday loans , you are in the right place.
You'll Get a Loan Tailored to Your Needs
Get access to loans between $300 and $3000 so that you can solve even bigger urgent needs. Unlike most competitors that only allow you to borrow up to 1,500, we offer you double their limits in one hour.
You'll Rest Your Mind
You never get stood up, left wondering: "will I qualify for online payday loans in Saskatchewan?" We don't late. We don't dilly-dally. We'll get back to you in time after you submit your application to let you know if you qualify or not. We'll deposit your loan within an hour if you qualify because we understand what emergency needs mean.
Contact Deposit My Cash Now to get your Online Payday Loans
We have developed our firm as the most efficient solution for financial emergencies across Canada. This has been possible thanks to highly professional agents dedicated to offering you an experience you will enjoy. You can apply now with our application form, and we'll get in touch with you a soon as possible. Our online payday loans in Saskatchewan provide you with a modern solution for your financial needs. Take an online payday loan today with Deposit My Cash Now and get out of your emergency financial need.