Online No Credit Check Loans in Canada
If you have a poor credit score and can't get a classic loan from Canadian banks or other traditional lenders, Deposit My Cash Now can help.
We issue loans for bad credit to Canadians who are unable to access loans because of their bad credit score. If your less-than-stellar credit score is the culprit of your misery,  we're there to fix the situation . Fill out an online no credit check loan application in Canada and receive up to $3,000 within an hour.
What are no credit check loans in Canada?
No credit check loans in Canada are short term loans designed for individuals with a bad credit score who cannot borrow money from traditional lenders. Deposit My Cash Now allows you to borrow between $300 – $3,000 in emergency money with no credit score needed.
The credit score that credit reporting agencies assign to you ranges from 300 to 900. This credit rating, which depends on the quality and age of your credit history, is used by traditional banking institutions to grant you a loan and offer you a more or less attractive rate. Generally speaking, borrowers who turn to a traditional bank and have a score lower than 500 will have their loan application rejected.
Are no credit check loans legal in Canada?
No credit check loans in Canada are 100% legal. However, you must keep a lookout for predatory online lenders who take pleasure in the misfortune of others. However, Deposit My Cash Now is a reputable lender, and we follow the Canadian government's rules and regulations for every loan for bad credit we provide.
When should you apply for no credit check loans in Canada?
When you have a bad credit score and traditional financial institutions have turned their back on you, Deposit My Cash Now is there to help. If you need money for a short-term emergency expense, we can lend you up to $3,000 in cash with no credit check required.
Unlike banks, we don't require you to provide us with a reason why you need to borrow short-term loans. Instead, we evaluate your employment and income status to ensure you can repay your loan on time and in its entirety.
Common reason why people apply for this type of loan
If you're short on cash and your poor credit score prevents you from getting your hands on some quick cash, then no credit check loans in Canada can bring you the financial relief you need. Some of the more common reasons why people take out online loans include:
Making support payments
Buying essential goods and services (medication, infant formula, groceries, gas)
Financing home or car repairs
Buying a ticket to visit sick or injured loved ones
Finishing off a personal home project
As you can see, no credit check loans are available to finance various financial difficulties. However, even though you can apply for $3,000, you should only apply for the minimum amount you need. Borrowing too much increases your chance of failing to repay the loan back.
Obtain online loans with no credit check and instant approval in Canada
Whatever your reasons for borrowing a cash advance, we won't require you to provide us with numerous documents to prove your eligibility. Our instant loan approval is designed to get you extra cash as quickly and as efficiently as possible. When emergencies can't wait, we're there to help.
Need a loan for any project ?
What are the requirements to apply for no credit check loans in Canada?
Our online loan application process takes 24 hours maximum. One of the reasons we can transfer you the money so quickly is that we evaluate your current situation rather than dwell on past financial mistakes. By focusing on what matters, we can issue no refusal payday loans in Canada and other types of loans in record time.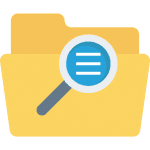 We will ask for some personal information
Despite asking for minimal documents to qualify for a quick cash loan, we still need to confirm your identity and proof of flow of income to provide identity theft and ensure you have the financial means to pay back the entire loan on time.
Because we take your privacy seriously, any information you transfer to us will remain 100% secure thanks to our SSL-encrypted software. We also do not sell your personal data to third parties.
We only require a few documents
Once we have confirmed your identity and employment status, we will need you to provide us with proof of address and bank statements, so we can look at your debt-income ratio and transfer the funds into your account.
We believe that our approach is one of the best ways to help people who are facing a financial emergency and in desperate need of extra cash. Furthermore, we don't have hidden charges or fees on our loans.
For your online loans with no credit check and instant approval in Canada, Get in touch with Deposit My Cash Now
When you're facing a difficult financial situation, the last thing you want is to beg for money. If you can't borrow a loan from friends or family, Deposit My Cash will assist you. With flexible spending power and no credit history required for approval decisions, we guarantee you a response within 24 hours.
If you have any questions about our online services, contact us today. One of our customer service representatives will be glad to provide you with the information you need to make the best decision possible for your unique situation.
Need a loan for any project ?
Why turn to deposit my cash now for your no credit check loans?
Receive your no credit check loan in record time
Do you need a loan with no credit check immediately, but you think you don't have access to one due to your bad credit score? Contact us, and we'll find a quick loan perfectly tailored to your situation.
The first thing to do is submit a no credit check loan application. With our accelerated 3-step process, you get an instant response from our lenders, who are experts in online short-term loans, and your funds will be transferred within the hour. Furthermore, you have nothing to fear when it comes to our transactions because they are completely secure and confidential.
A real desire to help you
At Deposit My Cash Now, our network of lenders offers you a helping hand when you need it most and the banks have abandoned you. Your future is the most precious thing, and your history shouldn't compromise it. By filing an instant loan with no refusal loan application, you don't let your past stand in the way of achieving your plans.
What steps do I need to take to get a no credit check loan in Canada?
Unlike banks and other traditional lenders, we won't require you to submit numerous documents with your online application form. All you need is an internet connection, a laptop or mobile app and a few minutes of your time. You don't have to pick up the phone or drive to our offices; you can apply online for payday loans in Canada from the comfort of your own home!
Fill out the online application and provide a few details about yourself, your employment and income and state the amount of money you need. Once this is done, you can submit it, and we will evaluate your file shortly after.
Get our answer within the following hour
If your online loan application is accepted, we will send you a loan agreement to sign and return. In it, you will find the total amount you must repay, along with your loan repayment schedule. Our lenders specializing in short-term loans will get back to you within the day once the loan is approved. Apply during business hours, and you can get fast cash within the hour.
Receive your money directly into your bank account
After we receive your signed loan agreement, the money is immediately transferred to your bank account, and it is available right away.
Generally speaking, a short-term loan is used to settle bills that are late or coming due, unexpected expenses such as medical care, urgent home repairs, or any other expense that can't wait. This is an interim financial solution that lets you temporarily resolve a critical financial situation and make a fresh start.
If you send us a complete file during our business hours (that is, between 10:00 am and 6:00 pm on weekdays), we give you an answer within the hour. You will receive a response within an hour. If your application is submitted between 10:00 am and 6:00 pm, our agents will contact you the same day.