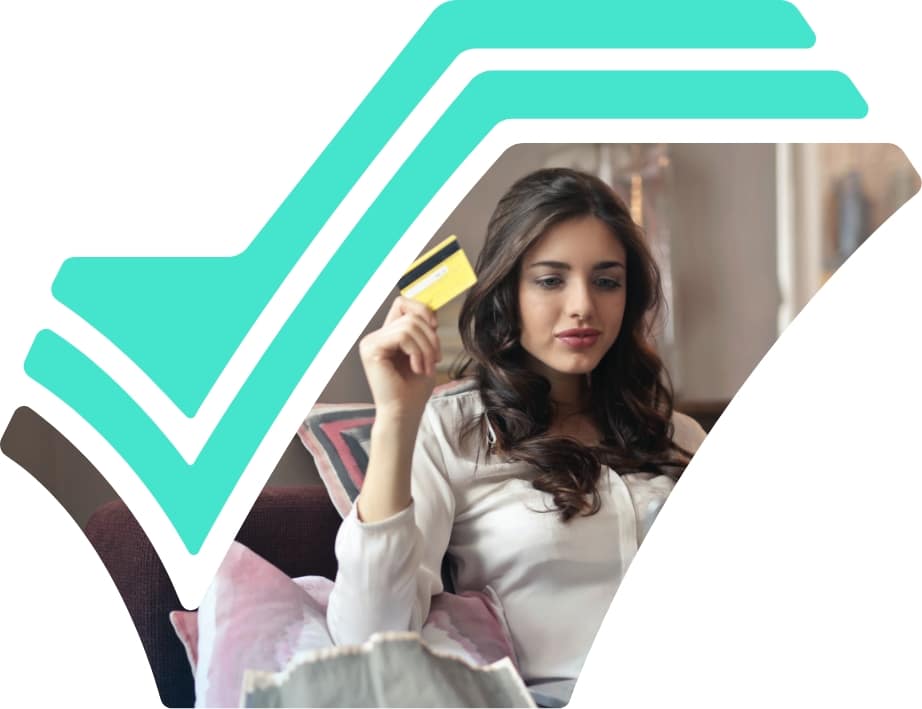 E-transfer payday loans in Canada
Emergencies and pressing financial needs are not only unpredictable but come at the worst time- when you are broke. At such times, you may not have the required money.
Traditional lenders also take too much time, and waiting any further could have devastating effects. Moreover, they might need you to present various financial documents, which might take too much time to collect. This is where E-transfer payday loans in Canada come in handy for you.
What is an E-Transfer Payday Loan?
E-transfer payday loans in Canada are described as cash advances in small amounts that you borrow from a trusted lender . Such loans are expected to be paid back on the next payday and are handy for small financial emergencies and to get back on track financially.
E-transfer payday loans in Canada are recommended when you need instant loans with no refusal for emergencies. You apply online for the loans, and you get the funds deposited into your account within minutes of your application being approved . The online form enables you to access instant loans 24/7, making them a better solution for pressing financial needs.
Get your E-Transfer payday loans in Canada quickly
Do you find the loan application process with traditional lenders like banks or credit unions exhausting? Do you dread carrying tons of documents each time you apply for a loan? Deposit My Cash Now is the reliable lender that you should work with. The lender is defined with an easy application process, a swift approval process, and instant depositing of cash into your bank account.
Need a loan for any project ?
Why Choose E-Transfer Payday Loan?
Deposit My Cash Now is a lender that is different from your traditional lenders. For starters, borrowers benefit from them by acquiring e-transfer loans. An example is the e-transfer payday loan offered instantly and which you have to pay on your next payday. These online loans spare you the trouble of waiting in long queues at the bank to apply for a loan.
As a lender, Deposit My Cash Now offers borrowers a chance to redeem themselves by giving them loans even if they have bad credit. Your credit report and history will be the last thing considered when you apply online for a loan. This increases your approval probability and also ensures that you get the funds instantly.
Are E-transfer Payday Loans in Canada Legal?
Yes, they are, and you should consider getting one if you are ever in a tight place financially with no hope of redemption from traditional lenders. Payday loans are regulated and included in the Transfer Payday Loans Act.   Payday loans in Canada are offered to Canadian citizens who can either present their birth certificates or any citizenship card. In other cases, proof of permanent residence might also do the trick.
Such loans are advanced to individuals above the age of 18 years. Other legal requirements that will increase your chances of obtaining the loans include having proof of steady income. You must also show that you have an active bank account. Your banking details will also be needed for you to obtain loan funds.
Don't hesitate to go for e-transfer Payday loans in Canada. They are fully legal and timely in case of financial emergencies.
What are the advantages of Taking a Payday Loan ?
Depending on the time you submit your application, you will get the funds in your account on the same day or within 24 hours. A Payday loan is instant, and you should get a direct deposit into your account in the next couple of hours.
You can obtain e-transfer payday loans in Canada even with bad credit. Deposit My Cash Now is a lender that doesn't consider your eligibility for the loans by checking credit reports. Instead, we use a set of criteria that ensures as many customers as possible can get the necessary help needed. High approval rates increase the probability of obtaining a loan after application. Your credit score won't limit your chance of getting an e-transfer payday loan
Easy application process.
All you need to apply for such loans is an electronic gadget connected to stable internet. You don't have to present tons of documents while applying for e-transfer payday loans in Canada, as is the case for other lenders.
E-transfer loans in Canada don't require issuing of collateral. You can then find them useful to pay old loans to prevent losing your assets due to late payment.
You can spend the money from E-transfer payday loans in Canada as you wish without restrictions.
We charge the most competitive rates against the loans that we offer.
A soft credit check performed doesn't damage your credit report in any way.
Online payday loans don't require you to visit a physical location to apply for a payday loan. That is the magic of an e-transfer payday loan.
Why Choose Deposit My Cash Now for loan needs ?
Are you looking for a lender you can rely on for e-transfer payday loans? You should look no further, Deposit My Cash Now is here to provide you with an experience you will enjoy. Deposit My Cash Now is dedicated to redefining your experience by making the process stress-free.
Instant financial solution
Our experience over the years has enabled us to design a customer-centered platform. As a result, we strive to offer clients instant financial solutions at any time and any day of the week. With a comprehensive application process and instant depositing money into your account, what more can you ask for.
No credit check E-transfer payday loans in Canada
The experience doesn't get any better than what you are offered at Deposit My Cash Now. Your financial worries will be a thing of the past. The best experience is guaranteed across all types of loans that you may be looking to obtain. There are high chances of your application being approved even if you have a poor credit score.
No queue with our online process
Spare yourself the trouble of waiting in long queues to apply for a loan in a bank or credit union. Instead, enjoy what Deposit My Cash Now has to offer you, and again with the most competitive rates charged on each loan you obtain.
Process of getting E-transfer payday loans in Canada
As you will notice, Deposit My Cash Now makes the application process for e-transfer payday loans stress-free. Online Payday loan offers you a modern approach to dealing with financial emergencies. You can complete the application by following these steps;
While at the lender's official website, click on the online loan application form.
Fill in the application form
The application form will need you to fill it with personal information such as your name and address. You will also need to fill in your reasons for borrowing and banking information so that you get the loan sent to your bank account.
Wait for the verification
You will be contacted by staff for verification of the information given.
As indicated above, the approval process here will not take more than 24 hours. The soft credit check performed in the case of e-transfer payday loans is faster. Your application should be approved so long as you have requested an amount that is within your limits.
After approval of your loan, the money will be sent to the bank account you provided. Thanks to less time on credit checks, it takes a couple of hours to transfer payday loans into your account. The deposit part is instant, and you can withdraw the money
Need a loan for any project ?
Why Choose Deposit My Cash Now?
We'll Deposit Your Payday Loan into Your Bank Account Within an Hour
We take financial urgency seriously. We get you out of your worrying financial situation within time. All you have to do is fill an online personal loans form. Then, we'll review and send you a contract to sign. After signing, our lenders will deposit it into your account within an hour. If you are looking for a serious private lender in Ontario for a payday loans , you are in the right place.
You'll Get a Loan Tailored to Your Needs
Get access to loans between $300 and $3000 so that you can solve even bigger urgent needs. Unlike most competitors that only allow you to borrow up to 1,500, we offer you double their limits in one hour.
You'll Rest Your Mind
You never get stood up, left wondering: "will I qualify online payday loans Ontario?" We don't late. We don't dilly-dally. We'll get back to you in time after you submit your application to let you know if you qualify or not. We'll deposit your loan within an hour if you qualify because we understand what emergency needs mean.
Contact Deposit My Cash Now for your E Tranfer Payday Loans In Canada
We have developed our firm as the most efficient solution for financial emergencies across Canada. This has been possible thanks to highly professional agents dedicated to offering you an experience you will enjoy. Our online loans provide you with a modern solution for your financial needs. The E-transfer gets you money instantly.
If you find traditional lenders like banks and credit unions stressful, Deposit My Cash Now is here for you. We offer you quick financial solutions even if you have bad credit score. All you have to do is visit our website and apply for a loan of your choice. Then, get funds into your account with the click of a button.