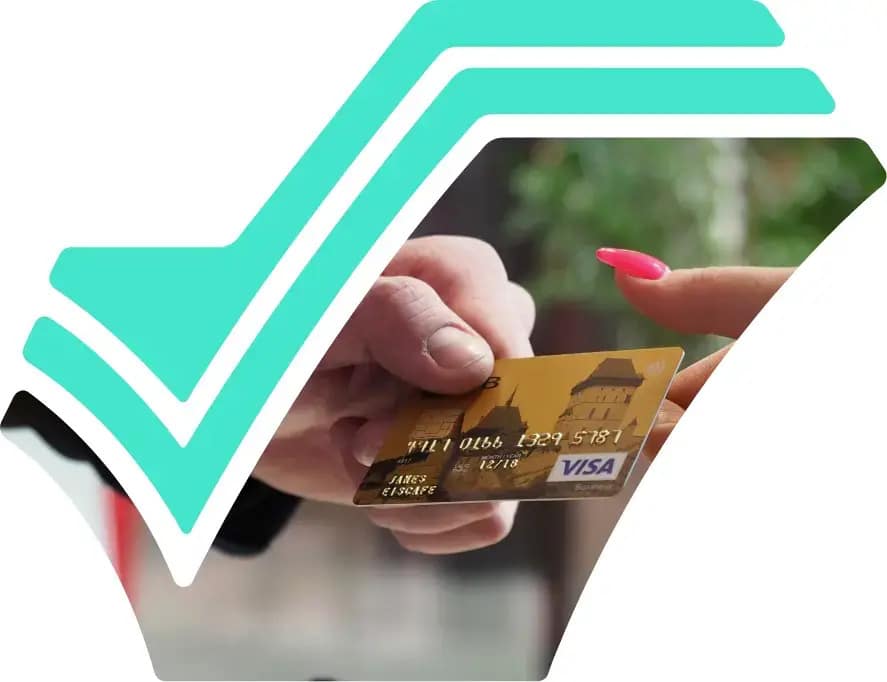 Accessible payday loans in Oshawa
If you need money to get you through a financial emergency, then get access to fast cash with Deposit My Cash Now. Our payday loans in Oshawa are ideal for those times when life throws you a curveball, and you can't wait until your next paycheck for money. 
What are payday loans in Oshawa?
Payday loans in Oshawa city are defined as short-term loans that lenders advance to borrowers to be repaid at the borrower's next pay check. Contrary to traditional lenders, payday loans don't require you to have a perfect credit score, nor will you have to wait beyond 24 hours to receive the funds. 
Loans between $300 and $3,000
We offer anywhere between $300 and $3,000 with no hidden fees or upfront costs. When you find yourself in a short-term financial emergency, applying for easy and accessible payday loans can help you navigate tough situations and get you back on the right path.
Are payday loans legal in Oshawa?
Payday loans are easy, short-term loans legal in the city of Oshawa and across the country. Canada has regulations stipulated in the Payday Loan Act to ensure that borrowers are adequately protected and treated fairly. Each province creates its own rules on payday loans, and the regulations slightly differ from one province to another.
What can payday loan funds be used for ?
Financial emergencies
You can use the money for any short-term financial emergency you encounter in Oshawa, Ontario. Unexpected expenses or last-minute projects might mean you can't wait until your next payday for funds. We don't require you to justify your reasons for applying for online payday loans in Oshawa. We're here to provide you with financial assistance when you need it most.
Why people apply for payday loans?
Reasons why people apply for payday loans, include:
Paying off existing debt

Financing last-minute home or car repairs

Paying off medical bills

Bad credit score prevents the borrower from obtaining a traditional loan 
Need A Loan for Any Project ?
Am I eligible for payday loans in Oshawa, Ontario?
Few documents to gather
If you've decided that online payday loans in Oshawa are the practical solution to help you out of financial difficulties, you'll only have to provide us with a few documents. We won't ask for multiple documents about your credit history. Instead, we are more interested in your current situation.
What you need for your online loan application in Oshawa:
To qualify, you will need to provide proof of the following:
Valid photo ID proving you are 18 years of age or older
Utility bill or lease of current place of permanent residence
Active bank account information
Steady source of income for at least three months 
If you meet the basic requirements for payday loans, you can begin the online application process and get your money by the end of the day!
Why work with Deposit My Cash Now for my short-term loan needs?
Deposit My Cash Now has been a trusted online lender for over 17 years, helping city of Ottawa residents pay off their financial obligations quickly and efficiently. All our online lenders show open transparency and follow the rules according to the Ontario Payday Loans Act. Their goal is to give you easy access to personal loans and to improve your quality of life. We provide you a secure application process with a quick approval.
Unsecured loans for your peace of mind
When you apply for payday loans in Oshawa, you won't have to put up any security or collateral to be approved. We know life can be challenging, and we don't want you to worry about losing your assets for situations that might be out of your control. 
No Credit check required
Also, we won't verify your credit score and use it as a reason to turn down your request. So, even if you defaulted on payments in the past, we encourage you to apply for express payday loans with Deposit My Cash Now. It won't take much time.
 Easy online platform applying for no credit check loans
Unlike traditional loans, we don't require you to come and physically apply for a loan. With our secure, easy-to-use online platform, you can apply from the comfort of your living room. You only need an internet connection. The application form will take you less than 10 minutes.  This online payday loan application process will save you time. 
Access to quick cash for emergencies
Life can be a rollercoaster, and sometimes you don't have the luxury of waiting weeks before having access to payday loans. The lending decision is much shorter with Deposit My Cash Now than with traditional lenders. When we receive your application, we process it quickly, to give you the loan agreement. You will get emergency money the same day, or at the latest, within 24 hours.
Need A Loan for Any Project ?
Apply for Oshawa payday loans today 
Don't let money emergencies and unexpected expenses prevent you from fulfilling your financial obligations in Oshawa, Ontario. Even with a poor credit score, you can still put your financial woes to rest with the help of our quick and efficient payday loans in the city of Oshawa. Contact Deposit My Cash Now and speak with one of our professional brokers for any questions you have on the online loan process. 
Solve your financial emergency and apply for an online payday loan in Oshawa today.
Don't hesitate to call one of our licensed payday lender when you need more information on our credits.
Need a loan for any project ?
Why turn to Deposit My Cash Now for your Payday Loans in Oshawa?
An online loan within the hour
Are your financial problems urgent? Do they weigh on you a little more each day? At Deposit My Cash Now, we understand your situation very well, and we know how important it is to support you during this difficult and worrying time. Accept our help by filling out your fast online loan application now. We've established a 3-step process that allows our brokers specializing in short-term loans to accelerate the processing of the files, give you an immediate response, and transfer your money within the hour in a totally secure manner.
A custom loan tailored to your needs
At Deposit My Cash Now, we provide you with payday loans ranging from $300 to $3,000. Furthermore, by turning to us, you access the highest loan amounts on the short-term lending market. Enter the desired amount on the loan application form and receive your funds within the following hour.


The desire to support you
At Deposit My Cash Now, we take
our mission
very seriously, and that's why we make every effort to help the largest number of Canadians and residents of Oshawa. Do you have a low income or a bad credit score? Stop worrying; we don't conduct any credit check, and you will receive your payday loan quickly. For 17 years, our brokers have been supporting many people every day to help them get out of situations like yours.