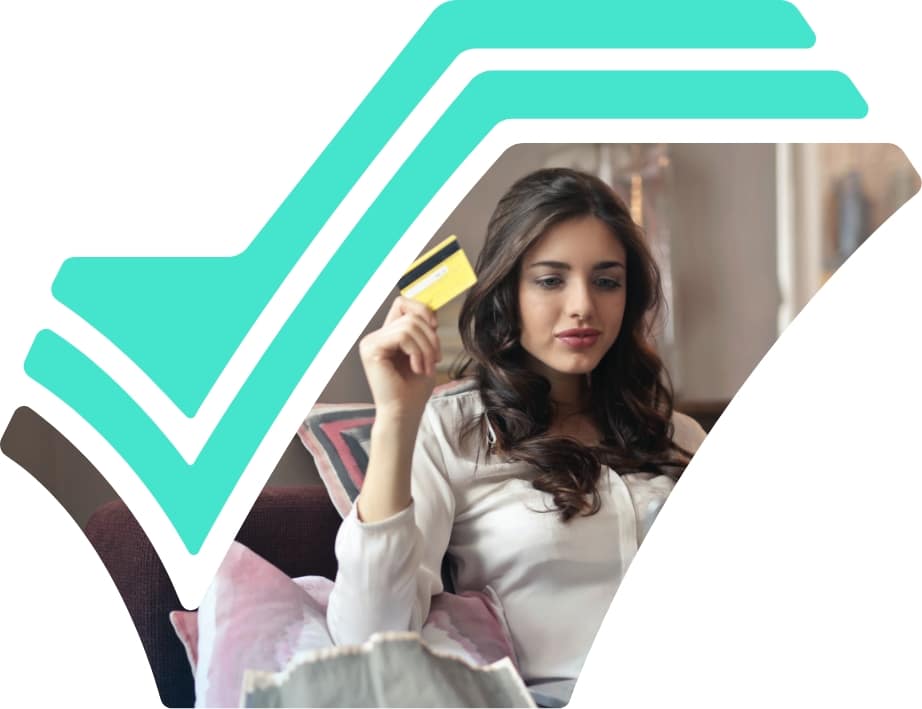 Online Payday loans Ontario
How do you get unstuck when you're in? Which of these questions have you agonized over when looking for online payday loans in Ontario to finance an emergency?
"Can I get a loan with bad credit score?"
"Why won't the bank offer me loans without credit check?"
"What do I do next?"
Most people with a less-than-perfect credit score get frustrated when emergencies knock on their door and look for a financial source to fund their urgent needs.
An online payday loan is a short-term loan to help people in money needs.
Deposit My Cash Now Payday Loans in Ontario
In need of online payday loans in Ontario ? Do you have a cash flow problem that requires instant loans funding with no refusal ? Do you have an emergency? We can get you a payday loan to unstuck you from the woes of unexpected expenses.
Your Financial Need is Urgent
You don't have the luxury of processing loans for weeks (while crossing your fingers and praying it got approved).
You need a team of perfectionists who won't stop searching for a lender for you — a team with nearly two decades of experience in the field of fast and express money lending that is a major player in short-term financing solutions.
Get Online Payday Loans in Ontario with Three Simple Steps
You don't need to sweat it or present lots of documentation. All you need is a three-simple-step procedure.
Step 1
Fill out an online payday loan form: we'll examine your application and reach you back within a few hours
Step 2
Sign your loan agreement: If we approve your payday loan application, we'll send you our loan agreement immediately
Step 3
Get your online payday fund in your bank account: our network of private lenders will instantly transfer the money to your account within the same day of application
What You'll Get by applying for an online payday loans
Online Payday Loans of Up to $3,000
You get quick payday loans in Ontario that ranges from $300 to $3,000, and without lots of document requirements
A repayment period of up to 6 months: with equal installment
Low-interest rates that you can get from payday loans 
If you apply for your payday loan during business hours, we'll let you know if you qualify within an hour). And if you're in an extreme emergency, we can deposit the money into your bank account within 45 minutes of receiving your contract.
A Few Instances to Apply for a Payday Loan
Life is not short of surprises.
One moment, everything's okay, and the next, you find that you need to deal with an urgent expense or unexpected fees. For the most part, such situations can be mentally taxing.
If you've got no savings, have a bad credit report, or have a poor credit score, a payday loan can serve your situation best because it's quick and has few hurdles.
You Can Repay in Three Ways
Can choose one from the three payment options available.
Option 1
Pay the minimum weekly charges, and if your wage is bi-weekly, you pay twice the amount every two weeks.
Option 2
You can choose to pay the minimum weekly finance charge plus a top-up to repay part of the capital to reduce your debt.
Option 3
Pay your entire loan on the next payday to fully refund your debt.
What Data Will You Provide to Get A Online Payday Loans in Ontario
While we don't need a lot of documentation to get you a payday loan, we'll need some information to assess your qualification for a loan. What we'll need includes:
Two pieces of photo identification and a document attesting to your social insurance number
A document that proves your residential address
Your last two payslips
The Avoid Check-Pre-Authorized Debit form
Your bank statements for the last three months
No credit check for your payday loan with Deposit My Cash Now
We won't conduct a credit check to decide whether you qualify for payday loans, Ontario or not. We'll only assess your ability to repay the loan and help you get out of a stressful financial situation.
We'll give you a loan based on your current situation, not on your credit history.
Need a loan for any project ?
Why Choose Deposit My Cash Now?
We'll Deposit Your Payday Loan into Your Bank Account Within an Hour
We take financial urgency seriously. We get you out of your worrying financial situation within time. All you have to do is fill an online personal loans form. Then, we'll review and send you a contract to sign. After signing, our lenders will deposit it into your account within an hour. If you are looking for a serious private lender in Ontario for a payday loans, you are in the right place.
You'll Get a Loan Tailored to Your Needs
Get access to loans between $300 and $3000 so that you can solve even bigger urgent needs. Unlike most competitors that only allow you to borrow up to 1,500, we offer you double their limits in one hour.
You'll Rest Your Mind
You never get stood up, left wondering: "will I qualify online payday loans Ontario?" We don't late. We don't dilly-dally. We'll get back to you in time after you submit your application to let you know if you qualify or not. We'll deposit your loan within an hour if you qualify because we understand what emergency needs mean.
What Are Some of the Exact Expenses to Cover With Payday Loans
There are plenty, but some of the most pressing ones include:
Contact Deposit My Cash Now to get your Online Payday Loans
We have developed our firm as the most efficient solution for financial emergencies across Canada. This has been possible thanks to highly professional agents dedicated to offering you an experience you will enjoy. You can apply now with our application form, and we'll get in touch with you a soon as possible. Our online payday loans in Ontario provide you with a modern solution for your financial needs. Take an online payday loan today with Deposit My Cash Now and get out of your emergency financial need.