Fast Cash Loans in Calgary
Calgary fast cash loans, also known as online loans, are unsecured financial alternatives specifically tailored to address the urgent financial needs of individuals. These short-term borrowing options empower individuals to swiftly obtain a specified sum of money, which must be repaid, along with accrued interest, within a predetermined timeframe. Typically, Calgary online loans have a concise repayment period of around 14 days, making them particularly suitable for middle-class individuals and those requiring immediate funds who plan to utilize their forthcoming payday earnings to settle the borrowed amount.
A simple and fast process for our fast cash loans in Calgary
At Deposit My Cash Now, our primary focus revolves around delivering exceptional and efficient solutions for short-term loans customized to suit your requirements. Our unwavering dedication lies in accelerating the processing of files and decision-making procedures, guaranteeing swiftness at every step of the lending journey. By harnessing our resourcefulness and adaptability, we take immense pride in presenting Calgary borrowers with online loans that provide real-time loan agreements.
Why Choose Deposit My Cash Now?
For over 17 years, we have established a significant presence in Canada, focusing on delivering quick and efficient cash loans to the people of Calgary. Our steadfast determination arises from our genuine desire to aid individuals in the middle-income bracket in achieving financial security by offering suitable funding alternatives.
We recognize the overwhelming challenges that accompany financial difficulties. Nevertheless, as the esteemed leader in the payday lending industry in Calgary, Deposit My Cash Now is dedicated to providing the essential assistance required to discover the ideal resolution that will lead you towards restoring a balanced financial state.
A straightforward way to solve your problems
When individuals find themselves facing challenges where traditional lenders may not be able to extend assistance, Calgary online loans emerge as a viable solution. At Deposit My Cash Now, we deeply understand the significance of offering alternative short-term loan options such as no credit check loans or cash advances, enabling individuals to regain their financial stability.
Our commitment goes beyond providing immediate financial support. We actively contribute to the credit rebuilding journey for borrowers with low credit scores by facilitating access to secured credit cards and debt consolidation plans. We recognize the hurdles faced when seeking funds from conventional lending institutions. That is precisely why we dedicate our resources to expediting the application process. In fact, our goal is to process your application within an hour of completing the necessary contracts, showcasing our unwavering dedication to efficiency and customer satisfaction.
Why Should you Apply for fast cash loans in Calgary?

When encountering unforeseen economic difficulties, Calgary online loans can serve as convenient remedies. These loans present a seamless resolution for circumstances like delayed salaries or insufficient funds while endeavoring to fulfill your financial obligations. Delve into the following reasons elucidating why you should contemplate the utilization of these loans amidst a constricted monetary predicament.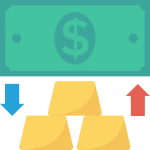 Unlike traditional loans that take a long time and may not approve your request, our fast cash loan application process is quick and easy at Deposit My Cash Now. We verify your loan request in the shortest time possible and transfer the money you need to your bank account in less than a day. Online loans in Calgary are the best way to get fast cash without any hassle.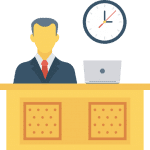 Fast cash loans in Calgary are easy to qualify for because they have minimal requirements. Unlike conventional loans that are rigid and difficult for most borrowers in Calgary, Canada, to satisfy, we have flexible terms that suit your needs. All you need is:
• a government-issued ID or driver's license;
• a proof of your address;
• a proof of your monthly income or employment;
• and a bank account.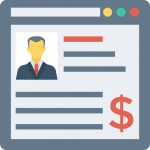 Ponline loans can be used for anything

Unlike most conventional loans that limit how you can use your money, our fast cash loans give you the freedom to spend instant payday loans as you please, whether it is the child tax loan or any other kind of instant loan.
We do not interfere with how you will use your money with our payday loans in Calgary.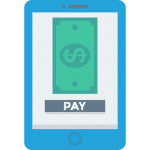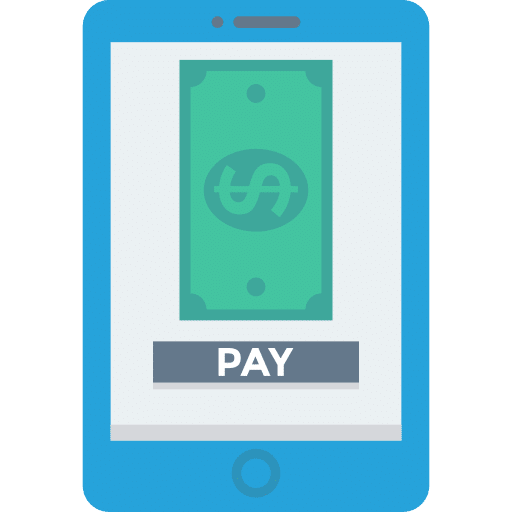 Deposit My Cash Now is different from most conventional lenders, who hardly give loans to Calgary residents with a low credit score. Our fast cash loans  are easy to get and do not require credit checks.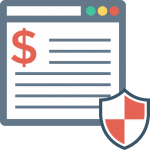 The process is confidential
Once our brokers approve your loan, the money will be transferred directly to your bank account. Then, we will automatically withdraw the same amount plus interest from your bank account on your next payday. We conduct all our transactions securely because we comply with the law to protect our clients' information.
Need A Loan for Any Project ?
What you need to provide to get your fast cash loans in Calgary
If you find yourself facing urgent financial hurdles like unpaid bills or outstanding debts, Calgary fast cash loans present a speedy and hassle-free solution. However, to ensure a seamless experience when seeking an online loan from our platform or any other reputable payday lender, certain eligibility requirements must be met. These prerequisites include:
• Maintaining a consistent and reliable source of income.
• Possessing an active bank account.
• Residing at a permanent and verified address.
• Attaining the minimum age of 18 years or above.
By fulfilling these essential criteria, you can confidently pursue online loan options and avail yourself of the benefits they provide.
To initiate the loan application process for Calgary fast cash loans, adhere to the following uncomplicated instructions:
• Visit our official website and locate the designated application forms.
• Complete the forms by providing accurate personal and employment details, including your full name, contact number, date of birth, and the desired loan amount.
• Proceed to submit the forms through our secure online platform and proceed with uploading the necessary documentation for verification purposes. We utilize diverse online platforms to meticulously authenticate your information and ensure its alignment with the submitted documents. The required documents include:
Need A Loan for Any Project ?
Contact Us Today for your fast cash loans in Calgary
Calgary fast cash loans have experienced a transformation in light of updated regulations, prioritizing secure and cost-effective transactions. Traditional online loan providers have become outdated in this context. Nonetheless, it is imperative to identify a trustworthy lender, like Deposit My Cash Now, known for their esteemed standing in the industry. They extend authentic loan services with reasonable interest rates, catering to individuals with less-than-ideal credit histories.
For additional details concerning our comprehensive range of online loan solutions, we encourage you to promptly reach out to us or dial +1 844-882-7354. Our dedicated team is ready to assist you.
Need a loan for any project ?
Why turn to Deposit My Cash Now for your fast cash loans in Calgary?
A fast cash loan within the hour
Are you in a financial crunch and need cash fast? Do you feel overwhelmed by your money troubles? At Deposit My Cash Now, we understand your situation, and we are here to support you in this difficult and stressful time. Apply for your quick online loan now and let us help you. Our 3-step process allows our short-term loan agents to handle your file efficiently, give you an immediate response, and transfer you your money within the hour safely.
A custom loan tailored to your needs
Looking for a loan between $300 and $3,000? At Deposit My Cash Now, we give you the best deals in the short-term lending market. Just complete the loan application form with the amount you need and receive your money within an hour.
The desire to support you
At Deposit My Cash Now, we want to help as many Canadians and residents of Canada as we can. Don't worry if you have a low income or a poor credit score. We don't do any credit checks, and you will get your loan quickly. Our agents have 17 years of experience helping people like you overcome their financial problems.