Get payday loans in Regina
Financial emergencies often catch us by surprise, and finding yourself low on funds during these challenging times adds unnecessary stress. This is why applying for payday loans in Regina can bring financial relief when you need it the most. Our quick and easy online loan application process can give you the money within 60 minutes!
What are payday loans in Regina?
Payday loans in Regina are short-term loans designed for people who find themselves in financial difficulties and cannot wait until their next pay cheque. Deposit My Cash Now allows you to borrow payday loans between $300-$3,000 that will be repaid on your next payday. It can be useful when one have to face unexpected expenses, last-minute emergencies like medical emergencies.
Why apply for payday loans in Regina with Deposit My Cash Now?
For over 17 years, we have been helping members of the community in Canadian cities to get out of debt and improve their financial situation. When you encounter emergencies, you can benefit from fast cash solutions. Our experienced online lenders will be able to offer you personalized services and solutions to help you out.
The advantages of applying for payday loans in Regina with Deposit My Cash Now
Deposit My Cash Now is a trusted lender for payday loans in Canada because of the diverse financial solutions we offer and our affordable repayment terms. Borrowing from Deposit My Cash Now is advantageous because you'll benefit from:
Unsecured loans – no collateral required for applying
No credit check performed: you can apply with bad credit
Direct deposit to your bank account within the hour of approval
No hidden charges 
Need A Loan for Any Project ?
Do I qualify for payday loans in Regina?
Unlike conventional lenders, who will require you to provide several documents to prove your eligibility to qualify for a loan, we keep it simple. You can get $1500 loans very quickly. Our mission is to refuse no one that finds themselves in need of quick cash loans.
Requirements to apply for the online payday loan application in Regina with Deposit My Cash Now
To qualify for payday loans, you will need to provide proof of the following:
That you are 18 years of age or over (government-issued photo ID)
Current residence (lease, utility bill)
Proof of income (at least 3 months)
Chequing account open for at least 3 months
Not currently bankrupt
Need A Loan for Any Project ?
How do I apply for payday loans in Regina?
Deposit My Cash Now has made the online application process quick and straightforward, so you can achieve the payday loan application and receive your money within an hour. All you need is a stable internet connection and a computer or mobile to complete your application. You can apply with your mobile phone.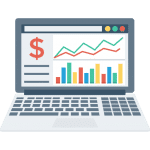 Use our secure online system
Fill out the form by answering a few questions, including the loan amount you request.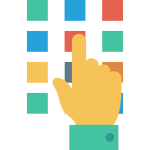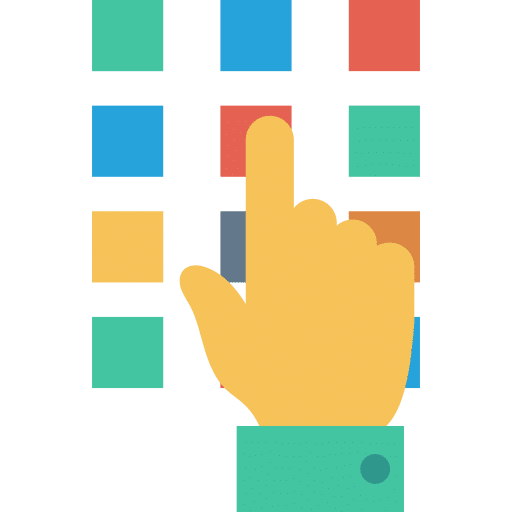 Sign and review the loan agreement
Once we've reviewed your application, we will send you a loan agreement for you to review, sign, and send back to us electronically.
After receiving your signed loan agreement, we will proceed with transferring funds directly into your account. Our loan approval process is very simple.
Need A Loan for Any Project ?
Apply for a payday loan online in Regina today
Deposit My Cash Now has been helping Regina residents work their way back to financial stability for nearly 20 years. Experienced and motivated, we prioritize getting you your money quickly and without complications. When you work with Deposit My Cash, you work with a professional team who knows the industry inside out. We abide by payday loans regulations in Canada . Our goal is to give you access to payday loans and other accessible loans as quickly as possible.
Get your payday loan in Regina today with Deposit My Cash Now
Need a loan for any project ?
Why turn to Deposit My Cash Now for your Payday Loans in Regina?
A payday loan within the hour
Are your financial problems urgent? Do they weigh on you a little more each day? At Deposit My Cash Now, we understand your situation very well, and we know how important it is to support you during this difficult and worrying time. Accept our help by filling out your fast online loan application now. We've established a 3-step process that allows our brokers specializing in short-term loans to accelerate the processing of the files, give you an immediate response, and transfer your money within the hour in a totally secure manner.
A custom loan tailored to your needs
At Deposit My Cash Now, we provide you with payday loans ranging from $300 to $3,000. Furthermore, by turning to us, you access the highest loan amounts on the short-term lending market. Enter the desired amount on the loan application form and receive your funds within the following hour.


The desire to support you
At Deposit My Cash Now, we take
our mission
very seriously, and that's why we make every effort to help the largest number of Canadians and residents of Regina. Do you have a low income or a bad credit score? Stop worrying; we don't conduct any credit check, and you will receive your payday loan quickly. For 17 years, our brokers have been supporting many people every day to help them get out of situations like yours.