Get Payday Loans in Ottawa
If you've found yourself in a situation where you have to deal with large expenses, applying for payday loans in Ottawa can bring you the financial relief you need. An online payday loan provides you with a viable solution and is also a trusted and alternative way to obtain an online payday loans without hassle.
So whether you need funds for a personal project or a medical emergency, we can replenish your bank account so that you can get on with your day.
What are payday loans in Ottawa?
Payday loans in Ottawa are defined as, short-term personal loans that borrowers take out and repay during their next payday .A payday loan can be used for emergencies or last-minute projects that went over budget. With advantageous interest rates, these loans provide rapid financial solutions for those who need them the most.
Payday loans are also helpful for individuals who don't have the time to deal with conventional lenders. Whereas traditional lenders require numerous information from you, our procedure is fast and straightforward. Deposit My Cash offers unsecured online payday loans to Ontario residents , and we do not require collateral. We evaluate your income flow to make a decision.
When should you apply for payday loans in Ottawa?
You should apply for payday loans in Ottawa when you need a quick loan to have access to cash and cannot wait until your next pay to use your credit card. Unlike traditional online lenders, Deposit My Cash Now will not ask you what you plan on using the money for. However, most people who need to borrow money often do so for the following unexpected expenses:
Home or automobile repairs
If your car breaks down or you have to pay for a home repair emergency, you cannot wait weeks before calling an expert for help.
Medical emergencies 
Your and your family's health is essential, and you don't want to postpone repaying any medical bills when you have emergency expenses.
Personal projects
If you've been working on a specific personal project, you might need a little extra money to finish it off.
Bill consolidation
Payday loans can help you get your situation back on track with your missed payments when you have accumulated debt without being able to pay it back.
Need A Loan for Any Project ?
Advantages of payday loans in Ottawa
You might wonder if your situation is suitable for payday loans in the capital city. Discover a few advantages of submitting your application with Deposit My Cash Now. There is no quicker way to access instant cash than applying for a cash advance or a payday loan.
What do you need to provide to apply for payday loans in Ottawa?
While we don't require a lot of information from you, we do ask you to compile a few documents to submit with your application. To qualify and access to payday loans you must meet the following criteria:
Proof of age, as you must be 18 years of age or older
Two pieces of photo identification and a document confirming your social insurance number
Last two payslips
Document proving a proof of address
Bank statements for the last three months
Voided cheque-pre-authorized debit form
What do you need to provide to apply for payday loans in Ottawa?
While we don't require a lot of information from you, we do ask you to compile a few documents to submit with your application. To qualify and access to payday loans you must meet the following criteria:
When you apply for payday loans in Ottawa, your past does not influence your eligibility to be approved. We examine your current situation to make sure you can pay back the loan in its entirety. Don't let a poor credit history prevent you from getting the funds you need to liberate yourself from debt.
Why choose Deposit My Cash Now for payday loans in Ottawa?
For over 17 years, the industry leader Deposit My Cash Now has provided Ottawa residents with easy, short-term loans in accordance with the Ontario Payday Loans Act . We have made it our mission to help our community stabilize their money issues and achieve financial freedom. We know that not having enough cash is challenging, which is why we offer a wide variety of short-term credits to help you to have good standards of living in your everyday life.
No hidden fees
The last thing you want is to deal with upfront costs, or hidden fees when you need financial help. We believe in being 100% transparent when it comes to providing affordable emergency loan services. Get stable with our short-term personal loans, such as our bad credit loans or no-credit-check loans .
A quick and easy solution to money problems
Deposit my cash plays an essential role in helping Ottawa residents take their financial health into their own hands . You can increase your quality of life. With our flexible repayment options, you benefit from excellent rates and increase your credit score with every timely payment you make.
Getting funds is not easy when dealing with traditional lenders, especially when you're short on time. We've made the loan application process quick and simple, so you can forget your money troubles and focus on other things. 
Applying for payday loans in Ottawa: Three easy steps
Applying for payday loans online in Ottawa is simple. You just need to follow a simple three-step process: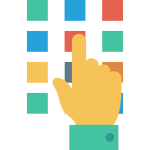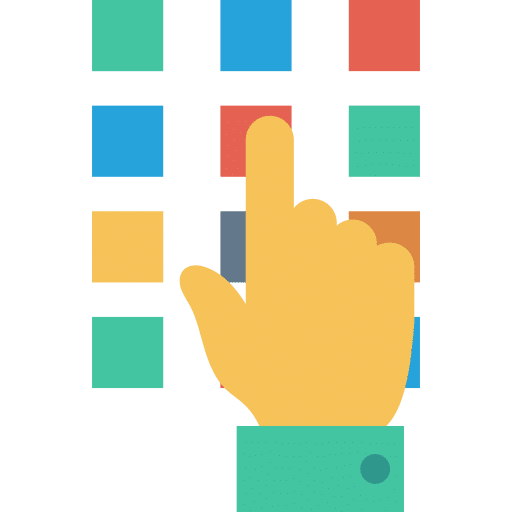 Step 1: Submit your application
Complete the online payday loan form and then click submit. A member of our team will receive it and get back to you within a few hours. Our approval process is simple.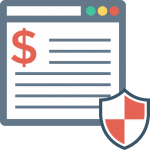 Step 2: Sign the loan agreement
When you receive your loan agreement, look it over, sign it and send it back to us. When we receive it, we will proceed with the transfer.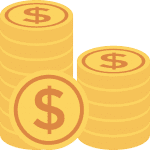 Step 3 : Receive your money
The funds will be deposited directly into your bank account. You will receive your money starting from 60 minutes after sending your application.
Contact us today for your payday loans in Ottawa
A bad credit score must not be an obstacle to applying for credit when you need it most. Work with a trusted alternative lender like Deposit My Cash to get quick cash at fair interest rates. You can apply for payday loans in Ottawa with our online application form. To learn more about payday loans or other types of short-term loans, call us at 1 844-882-7354 .
Need a loan for any project ?
Why turn to Deposit My Cash Now for your Payday Loans in Ottawa?
An online loan within the hour
Are your financial problems urgent? Do they weigh on you a little more each day? At Deposit My Cash Now, we understand your situation very well, and we know how important it is to support you during this difficult and worrying time. Accept our help by filling out your fast online loan application now. We've established a 3-step process that allows our brokers specializing in short-term loans to accelerate the processing of the files, give you an immediate response, and transfer your money within the hour in a totally secure manner.
A custom loan tailored to your needs
At Deposit My Cash Now, we provide you with payday loans ranging from $300 to $3,000. Furthermore, by turning to us, you access the highest loan amounts on the short-term lending market. Enter the desired amount on the loan application form and receive your funds within the following hour.


The desire to support you
At Deposit My Cash Now, we take
our mission
very seriously, and that's why we make every effort to help the largest number of Canadians and residents of Canada. Do you have a low income or a bad credit score? Stop worrying; we don't conduct any credit check, and you will receive your payday loan quickly. For 17 years, our brokers have been supporting many people every day to help them get out of situations like yours.