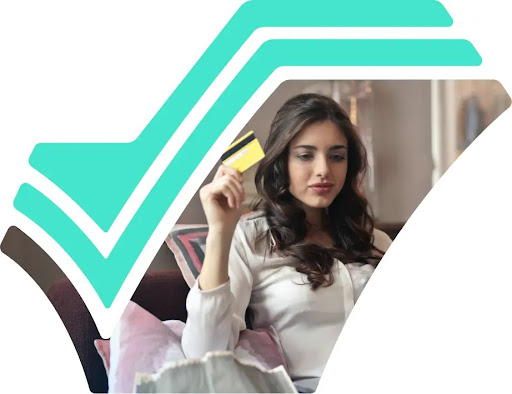 If you have lately found yourself in a spot where you have to deal with huge expenses or overdue bills and your budget is exhausting, Payday loans in Edmonton can be a great financial assistance. Unfortunately, most people are uninformed of the benefits of online payday loans, even if they are an effective solution to instant cash.
It does not only involve a one-off expense such as a luxury holiday. There might also be a pressing reason that needs a rapid injection of funds into your bank account.
What Are Payday Loans in Edmonton?
Payday loans are short-term loans issued based on your monthly income at a given interest rate. Such loans are partially paid and mostly on your next paycheck. Payday loans in Edmonton are meant to help people facing financial emergencies get the funding they need instantly.
If you require a quick loan and do not want the stress of dealing with your bank, Deposit My Cash Now payday loans in Edmonton can help. Deposit My Cash Now offers online payday loans in Ontario that are unsecured and do not need collateral to qualify. Instead, our decision depends on your ability to repay the loan. It is easy to qualify for an online loan, if you have a steady income.
Why Choose Deposit My Cash Now for your Payday Loans in Edmonton
Deposit My Cash Now is a trusted online lender that has been helping the residents of Edmonton with 24/7 fast e-transfer payday loans in Edmonton for over 17 years. We work per the laws and regulations issued by The Consumer Protection Bureau and the payday loans act. Our loans are intermediary, making them secure.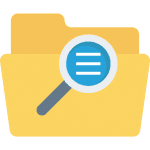 Few prerequisites for our Payday Loans
At Deposit My Cash Now, we do not run background credit checks. All we need is your active bank account to let us know your capability to repay the borrowed loan. Additionally, there are no added or hidden charges you will encounter.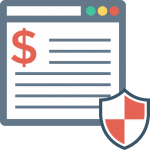 Unlike conventional lenders, we offer a digitized application process on a secure online platform. The application process takes a few minutes to complete, and you can do it from the comfort of your home. We ensure you receive your funds as soon as possible into your bank account.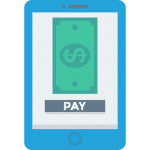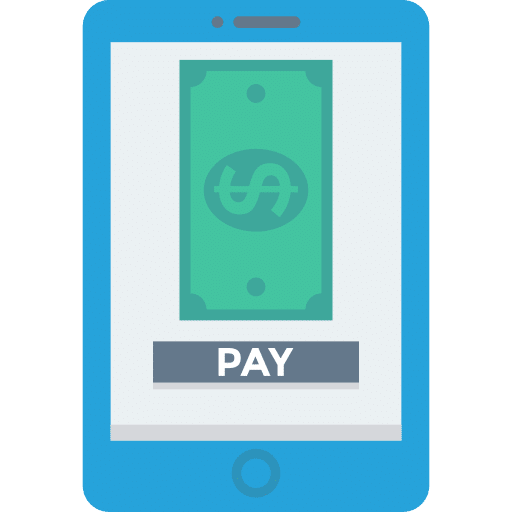 With Deposit My Cash Now, you don't have to worry about missed payments, unexpected expenses, or NFS fees. If you are in an urgent financial circumstance and are out of money before your next payday, log in to our portal and apply, then wait for your loan to be processed. You will receive your money on the same day.
Why People Use Payday Loans?
Suffering through a period filled with emergencies and with no backup cash to sort out expenses can be very stressful. In most cases, many Canadian residents find themselves scraping some money together in desperation to make ends meet. 
In such a circumstance, payday loan services can be very attractive for various reasons. These include: 
offering you money without delays; 
a child tax loan; 
allowing you to continue living your everyday lifestyle, and psychological benefits, making you feel like redundancy is not a big issue. 
Below are some reasons people go for payday loans in Edmonton.
Payday Loans for Debt Consolidation
Without a doubt, payday loan store users take out the money to clear out other debts. Payday loans can be used to pay off a loan from another lending institution or used to clear debt from a credit card with no maximum allowable cost.
Payday Loans for Bad Credit
Many people in Edmonton try to avoid payday loans for many reasons. Instead, they try to borrow money from conventional lenders such as banks or similar institutions with more focus on cash loans. However, without a good credit score, there are high chances the institutions will decline your loan application. Deposit My Cash Now offers you the chance to apply for a loan even with bad credit history, so long as you can afford to repay it.

Another reason why people use payday loans is to clear pending bills or pay high bills. Bills come in different ways from hospital bills, utility, rent, and many more. Such financial emergencies come when you least expect them. Payday loans play an essential role in helping you manage financial emergencies when conventional loans can't be a solution.
Need A Loan for Any Project ?
How to Qualify for Payday Loans in Edmonton?
The payday loan application process and qualification are straightforward. If a financial gap needs to be bridged between paydays, payday loans in Edmonton are an effective solution. Deposit My Cash Now offers online payday loans that are easy to apply for and qualify. So whether you need to pay an emergency bill or unexpected cover, we are just a click away from liberating you.
To qualify for our payday loans:
You need to have a source of income. 
You should at least be employed or make sure your bank account has activities going on. 
You must also be 18 years and above and ready to issue proof such as government identification. 
If you have the required qualifications, you can log into our online platform, find the application form and begin the application process.
Then it's only a matter of time
Our online application process takes the shortest time possible to fill out. Under the submitted application, you will have to share your bank statement or proof of income. After the application process is done, it only takes an hour or less to process your application. Once all your documents are correct and the loan approved, you will receive the cash in your active bank account.
Need A Loan for Any Project ?
Contact Us Today for your Payday Loans in Edmonton
If you face financial emergencies and need instant cash, Deposit My Cash Now is here for you. Contact our team of professional brokers and apply for an online payday loan that only takes a few hours to be processed. In addition, unlike conventional lenders, we offer high approval rates, capable of getting funds into your account within 24 hours.
Deposit My Cash Now assures you significant amounts of online loans even if you have a bad credit score.
How to contact Deposit My Cash Now?
Our instant online application enables you to cover any emergency financial situation. If you are in terrible need of financial help in Canada with no high-cost credit, feel free to reach us or call +1 844-882-7354.
Need a loan for any project ?
Why turn to Deposit My Cash Now for your Payday Loans in Edmonton?
An online loan within the hour
Are your financial problems urgent? Do they weigh on you a little more each day? At Deposit My Cash Now, we understand your situation very well, and we know how important it is to support you during this difficult and worrying time. Accept our help by filling out your fast online loan application now. We've established a 3-step process that allows our brokers specializing in short-term loans to accelerate the processing of the files, give you an immediate response, and transfer your money within the hour in a totally secure manner.
A custom loan tailored to your needs
At Deposit My Cash Now, we provide you with loans ranging from $300 to $3,000. Furthermore, by turning to us, you access the highest loan amounts on the short-term lending market. Enter the desired amount on the loan application form and receive your funds within the following hour.
The desire to support you
At Deposit My Cash Now, we take
our mission
very seriously, and that's why we make every effort to help the largest number of Canadians and residents of Canada. Do you have a low income or a bad credit score? Stop worrying; we don't conduct any credit check, and you will receive your loan quickly. For 17 years, our brokers have been supporting many people every day to help them get out of situations like yours.