Payday loans in Calgary, also known as cash advances, are unsecured loans that allow you to borrow a given amount of money on the condition that you will have to repay it plus interest over a fixed period. Typically, the online payday loan is a short-term amount, usually paid in about 14 days. These type of loans are popular with middle-class people and those who need money urgently and plan to pay it back using their subsequent payday earnings.
A simple and fast process for our Payday Loans in Calgary
Deposit My Cash Now makes every effort to offer the best short-term loans solutions for you as quickly as possible. To achieve this goal, we have made file processing and decision-making fast. Furthermore, thanks to our innovativeness and adaptability, we offer our borrowers loan agreements in real-time.
Why Choose Deposit My Cash Now?
For over 17 years in Canada, we have been offering Calgary residents emergency loans. Our primary motivation has always been to support middle-class earners searching for financing to achieve a stable financial situation. 
Facing financial difficulty can be the most challenging moment of your life. However, with the most trusted payday lending institution in Calgary, Deposit My Cash Now provides the assistance needed to find the most suitable solution that will direct you back to a balanced budget situation.
A straightforward way to solve your problems
Anyone can find themselves at an impasse, and trying to reach out to a conventional lender might not be fruitful. Our other short-term loans, such as a no credit check loans or cash advances, can help you start over again. 
Deposit My Cash Now plays a vital role in helping borrowers with poor credit scores rebuild their credit rating with the help of a secured credit card or a debt consolidation plan. Getting funds is not easy, especially when dealing with a conventional lending institution. That is why we organize all our resources to process your application in less than an hour after signing your contract.
Why Should you Apply for Payday Loans in Calgary?
Payday loans are practical solutions to unannounced financial challenges. They offer you an easy way out during salary delays or when you are out of cash in the process of completing your bill payment. Here is why you should consider these loans when facing a tight financial situation.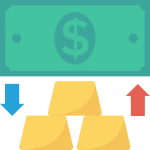 Unlike traditional loans, our payday loan application process is easy and effective. Deposit My Cash Now takes the shortest time possible to process and verify your loan application. Conventional loans may take up to a week before your loan is approved, and, in some cases, your request can be denied. The most significant advantage of payday loans in Calgary is that they take less than a day to get the loan you apply for in your bank account.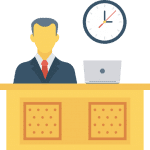 Payday loans in Calgary are easy to qualify for, since they require workable requirements. Conventional loans have stringent requirements, making it hard for most borrowers in Calgary, Canada, not to qualify. We offer lenient qualification terms that you may find accommodating. Deposit My Cash Now requires you to have: 
a valid government ID or a driver's license; 
a proof of residence;
a monthly income guarantee or proof of employment; 
and a bank account.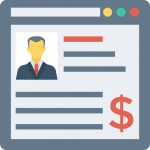 Payday loans can be used for anything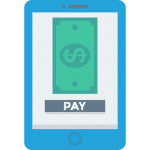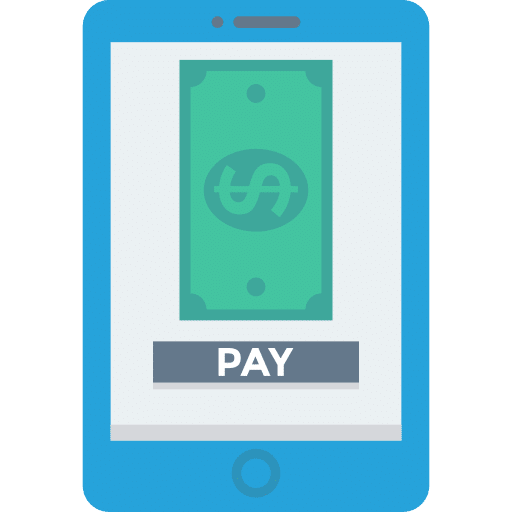 A low credit score denies Calgary residents a chance to get a loan from any conventional lending institution almost everywhere. However, that is not the case with Deposit My Cash Now payday loans. Our payday loans have minimum requirements and exclude credit checks.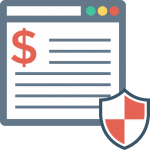 The process is confidential
Once our brokers have cleared you to get a loan, the money automatically goes straight into your bank account. Then, on your next payday, Deposit My Cash Now will automatically deduct a similar amount from your bank account with additional interest. All our transactions are done securely since we abide by the law to keep the details of our clients safe.
Need A Loan for Any Project ?
What you need to provide to get your Payday Loans in Calgary
Payday loans are a practical solution when facing financial problems, from pending bills to clearing other debts. However, like any other online payday lender, we expect you to fulfill some requirements before applying. Generally, we will require that you have:
a regular income; 
a bank account;
a permanent address; 
And a proof that you are above 18 years.
All you have to do is visit our website, access the application forms, fill them and submit them. Details required include the loan amount you want to borrow, your name, contacts, date of birth and your employment details.
Your details will then be verified with our multiple online verification platforms. We verify your details by comparing them to documents that borrowers are supposed to send to us. These documents include:
Need A Loan for Any Project ?
Contact Us Today for your Payday Loans in Calgary
Conventional payday loan companies are a thing of the past. Currently, proper legislation has been put in place to help facilitate a secure and safe transaction at allowable cost.
Nevertheless, it is essential to find a trustworthy lending institution that has a good track record, such as Deposit My Cash Now, to provide legitimate services to you at fair interest rates even with bad credit history.
For more details about our payday loans, reach out to us now or call +1 844-882-7354. 
Need a loan for any project ?
Why turn to Deposit My Cash Now for your Payday Loans in Calgary?
An online loan within the hour
Are your financial problems urgent? Do they weigh on you a little more each day? At Deposit My Cash Now, we understand your situation very well, and we know how important it is to support you during this difficult and worrying time. Accept our help by filling out your fast online loan application now. We've established a 3-step process that allows our brokers specializing in short-term loans to accelerate the processing of the files, give you an immediate response, and transfer your money within the hour in a totally secure manner.
A custom loan tailored to your needs
At Deposit My Cash Now, we provide you with loans ranging from $300 to $3,000. Furthermore, by turning to us, you access the highest loan amounts on the short-term lending market. Enter the desired amount on the loan application form and receive your funds within the following hour.
The desire to support you
At Deposit My Cash Now, we take
our mission
very seriously, and that's why we make every effort to help the largest number of Canadians and residents of Canada. Do you have a low income or a bad credit score? Stop worrying; we don't conduct any credit check, and you will receive your loan quickly. For 17 years, our brokers have been supporting many people every day to help them get out of situations like yours.