We offer a range of quick and easy online loans in Ontario. Keep reading to find out more about us, what we offer, and how we can help you.
What are online loans in Ontario?
An online loan is a personal loan applied for and completed online. Online loans can be used from the comfort of your home at any time, a convenient and fast option for borrowing money. You will know almost immediately whether your loan has been approved or not. Anyone interested in an online loan using a platform that allows you to check out different loans and lenders should be considered.
The best part of considering this feature is that borrowers can easily compare a wide selection of online financial products. At Deposit My Cash Now, we have our online platform where borrowers can compare loans and decide which one is more suitable for their needs. We follow rules and regulations with regard to the payday loans act in Canada.
Types of Online Loans in Ontario

Online Payday loan in Ontario
An instant payday loan is one of the online loans in Ontario we offer as a temporary solution to help you solve your financial issues. Online payday loans Ontario are approved and deposited within minutes of application. When you receive your next paycheck, you will repay your short-term loan, so there aren't any monthly installments. Instant payday loans are efficient when dealing with financial shortcomings.
Your credit score that we consider in your application is based on your income, repayment ability, and how you manage your current account. You can submit your application now to get up to $3,000 cash advance within an hour. A client with a poor credit score can apply too.

You can have more difficulty getting approved for finance or online loans from conventional financial institutions in Canada due to a poor credit score. A secured credit card is a perfect option if you want to start building your credit with cash advances.
Benefits of Online Loans in Ontario
Consumers realized that a website is sometimes more effective than a person, they will understand how beneficial online loans are. Below are the benefits of online loans in Ontario.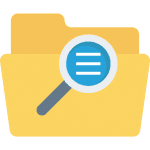 Online lenders usually have a competitive advantage because of their low overhead costs. One of our loans with low interest include fast payday loans and installment loans. Online lenders don't pay for physical branches like banks. Online lenders don't have a high interest to sort out their personal needs like traditional lenders.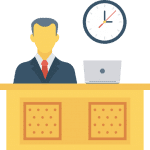 Online loan approval is almost instant. Applicants know whether they are approved or not just in a few minutes after application and their loan limits. Other lending institutions take long before reaching out to applicants since someone has to view your application within working hours. Payday loans in Ontario are deposited the same day in your bank account as long application was done during business hours.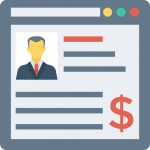 Collateral is not required
Online loans are unsecured. An unsecured loan means that no collateral will be required from you upon qualifying for a loan. For example, it usually happens when taking a loan with Banks and other credit unions. Without collateral, borrowers feel safer since they don't risk losing their property over unpaid loans.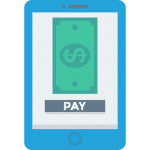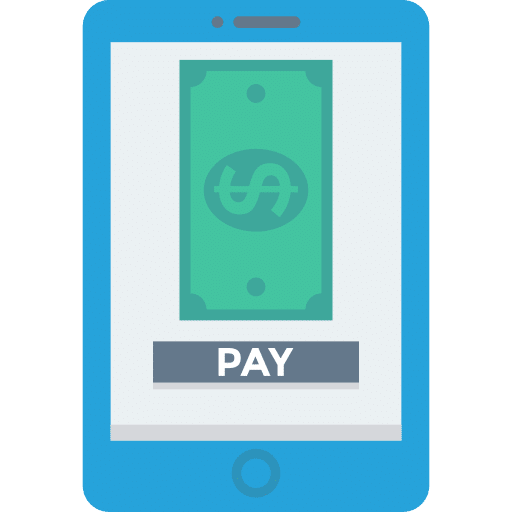 Banks and other traditional lending institutions always choose who they lend money to. It is okay for people with a good credit score. On the other hand, individuals with bad credit cannot qualify for a loan. At Deposit My Cash Now, we offer online loans that don't require a credit check. Almost anyone can apply, even those with a bad credit score. Online lenders use other information to evaluate borrowers' loan eligibility.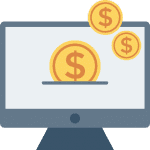 A loan payment that fits your budget
Online loans in Ontario help to get you out of your financial problems. This is why our payment schedule works with your budget so that you can repay the loan with a lot of ease.
At Deposit My Cash Now, we ensure that our clients get the necessary money they need on time. We are available online and the loan application process can be carried out online. After application and qualification, you can have your money in your account in less than 15 minutes.
Need A Loan for Any Project ?
Simple requirements to get an Online Loan
Even though online loans don't require borrowers, some documents are necessary when applying for a loan with us. The following documents help lenders verify loans and spot online fraud and identity theft. They include: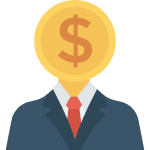 Photo identity contains a client's photo. Therefore, it is important to know the client accessing your funds.
Borrowers are advised to have lived in a specified address for the last three months. This can be proved with a rental agreement or auto insurance with your name.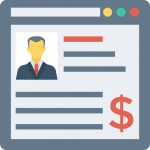 Lenders always expect to be paid back the loans issued with interest. Bank statements allow a lender to know about the borrower and bend the terms to favor the client while repaying. Bank statements also show that the borrower has an active bank account where funds will be deposited upon qualifying for a loan with us.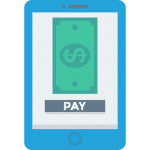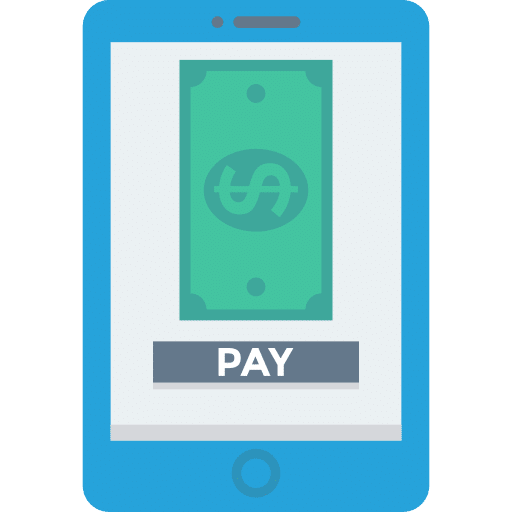 Pay stubs tell a lot about borrowers and their employment details. Pay stubs will let the lender know where a client works, the nature of the job, and the employer.
How to apply for an online loan in Ontario
Online loans are easy to get and only require a handful of processes to get funds in your account. There are three major steps when applying for a loan with us. They include: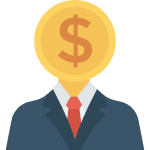 On the application form, borrowers are supposed to provide correct information. Upon verification, any false detail shared will lead to the termination of your loan. The following information is required when filling out your form: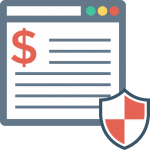 Full names to be able to access your funds
Contact information including phone number and email address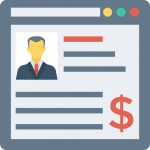 Employment information. This includes income type, employer name, and work contact information.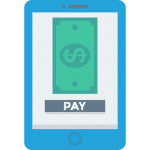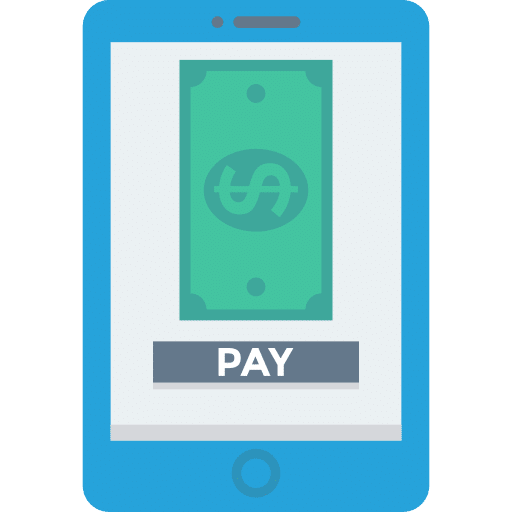 Once you are done filling in your details, the application form must be returned. Once received, your details will be verified. If your application has been confirmed, you will get immediate approval. When your loan is approved, we will send you a loan agreement which is a contract between the lender and borrower. The contract should be read carefully, signed, and returned to us. Upon sending back the loan agreement, the funding process begins.
After sending back the loan agreement, we will send you funds to your bank account. Direct deposit is made; therefore, funds will be accessible without waiting several working days.
Need A Loan for Any Project ?
How to qualify for an Online loan with Deposit My Cash Now

Be 18 years old and above. Most Canadian online lending laws states that the minimum age for online loan applications is 18 years. Borrowers below 18 years are considered not able to repay the loan. Documents that prove you are of age are therefore necessary.
Have proof that you are employed. When a borrower applies for a payday loan yet, there is no source of income. Therefore, the loan will be declined since repayment will be a problem. Consequently, it is best to show that you have worked for the last three months. Proof of employment can be done by using your bank statement or paystubs.

Have an active bank account. Active bank accounts show that a borrower can repay the loan due to his banking activities. An active bank account is also necessary when lenders send your funds.
Why take online loans with Deposit My Cash Now
At Deposit My Cash Now, our online platform makes the entire loaning process easy. From application to receiving funds, client lender activity is based online. 
Our loans are unsecured, and they are based on client lender trust. Moreover, we offer favorable market rates making it easy to pay back our loans either at once or in installments, depending on your loan type. As a result, customers keep coming back for our services, and our customers refer to other new clients
The following are some reasons that keep customers coming back for more: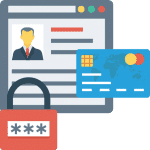 Clients' safety is a priority
Our website uses a secure socket layer, the best encryption-based internet security protocol. Any information received is kept safe and won't fall into unauthorized hands. Only the manager and other staff can view clients' details and keep them safe from any third party. Third-party access usually ends up in identity theft and online fraud.
We don't check for credit scores
You can apply with us for an online loan regardless of your credit score. Our focus is to help bridge tough financial situations to a more comfortable place by offering financial assistance.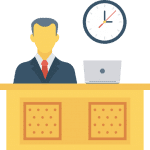 Our loans are transparent
When dealing with online loans, trust is paramount. This means keeping the terms and conditions of our online loans in Ontario as simple as possible and not employing hidden fees or expenses. Most importantly, you will not be subject to a variable interest rate, meaning you can sleep soundly knowing your monthly payment is at a fixed rate and will not be subjected to any changes.
Contact Deposit My Cash Now for Online Loans in Ontario
We have been working in the online lending field for 17 years, and from the first day, our primary motivation has been to support you in the search for financing to achieve a better financial situation and excellent customer service. 
You can access online loans in Ontario at Deposit My Cash Now at an affordable maximum allowable cost and get an instant deposit in your bank account. Not only are we a payday loan provider but also offer installment loan products. 
Whatever difficulty you have to face, Deposit My Cash Now can provide its assistance to find the most suitable solution to return to a balanced budget situation. Apply now!
Need a loan for any project ?
Why turn to Deposit My Cash Now for your online loans in Ontario ?
An online loan within the hour
Are your financial problems urgent? Do they weigh on you a little more each day? At Deposit My Cash Now, we understand your situation very well, and we know how important it is to support you during this difficult and worrying time. Accept our help by filling out your fast online loan application now. We've established a 3-step process that allows our brokers specializing in short-term loans to accelerate the processing of the files, give you an immediate response, and transfer your money within the hour in a totally secure manner.
A custom loan tailored to your needs
At Deposit My Cash Now, we provide you with loans ranging from $300 to $3,000. Furthermore, by turning to us, you access the highest loan amounts on the short-term lending market. Enter the desired amount on the loan application form and receive your funds within the following hour.
The desire to support you
At Deposit My Cash Now, we take
our mission
very seriously, and that's why we make every effort to help the largest number of Canadians and residents of Canada. Do you have a low income or a bad credit score? Stop worrying; we don't conduct any credit check, and you will receive your loan quickly. For 17 years, our brokers have been supporting many people every day to help them get out of situations like yours.