Online loans in Calgary, commonly referred to as cash advances, are unsecured borrowing options designed for individuals seeking immediate funds. With these short-term financial solutions, individuals can access a specific amount of money, which they are obligated to repay along with accrued interest within a predetermined timeframe. Generally, online loans in Calgary have a brief repayment period of approximately 14 days. These loan products cater to middle-class individuals and those in urgent need of funds who intend to utilize their upcoming payday income to settle the borrowed amount.
A simple and fast process for our Online loans in Calgary
At Deposit My Cash Now, our utmost priority is to provide you with the finest expedited solutions for short-term loans, specifically tailored to your needs. We are committed to expediting file processing and decision-making, ensuring promptness throughout the lending process. Leveraging our ingenuity and flexibility, we take pride in offering borrowers in Calgary online loans with real-time loan agreements.
Why Choose Deposit My Cash Now?
With a notable presence of over 17 years in Canada, we have been dedicated to providing emergency loans to the residents of Calgary. Our unwavering drive stems from our commitment to assisting middle-class individuals in attaining financial stability through appropriate funding options.
We understand that encountering financial hardships can be an incredibly daunting experience. However, as the leading and most reputable payday lending establishment in Calgary, Deposit My Cash Now is here to offer the necessary support in finding the optimal solution that will guide you towards regaining a harmonious budgetary state.
A straightforward way to solve your problems
In situations where individuals encounter difficulties and traditional lenders may not be able to assist, Calgary online loans can offer a viable solution. At Deposit My Cash Now, we understand the importance of providing alternative short-term loan options like no-credit-check loans or cash advances, allowing individuals to regain financial stability.
Our focus extends beyond immediate financial support. We actively contribute to the credit rebuilding process for borrowers with low credit scores by facilitating access to secured credit cards and debt consolidation plans. We recognize the challenges of obtaining funds through conventional lending institutions, which is why we dedicate our resources to expediting the application process. In fact, we strive to process your application within an hour of contract completion, demonstrating our commitment to efficiency and customer satisfaction.
Why Should you Apply for Online loans in Calgary?
When encountering unforeseen economic difficulties, Calgary online loans can serve as convenient remedies. These loans present a seamless resolution for circumstances like delayed salaries or insufficient funds while endeavouring to fulfill your financial obligations. Delve into the following reasons elucidating why you should contemplate the utilization of these loans amidst a constricted monetary predicament: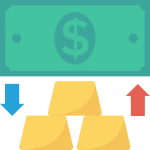 Our online loan application process is quick and simple, unlike traditional loans. We process and verify your loan request in the shortest time possible at Deposit My Cash Now. You may have to wait a week or more for conventional lenders to approve your loan, and sometimes they may reject it. The best benefit of online loans in Calgary is that you can get the money you need in your bank account in less than a day.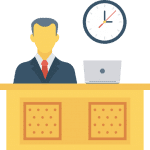 You can easily qualify for online loans in Calgary because they have simple requirements. Conventional loans are strict and hard for most borrowers in Calgary, Canada, to meet. We have flexible terms that you may like. You only need to have:
• a valid ID or driver's license from the government; 
• a proof of where you live; 
• a guarantee of monthly income or proof of work;
 • and a bank account.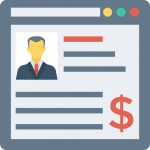 Online loans can be used for anything
You can use your money however you want with our online payday loans, unlike most conventional loans that have restrictions. Our online payday loans act allows you to have the freedom to spend instant payday loans as you wish, whether it is the child tax loan or any other kind of instant loan.
We do not have the power to decide how you will use your money with our payday loans in Calgary.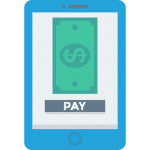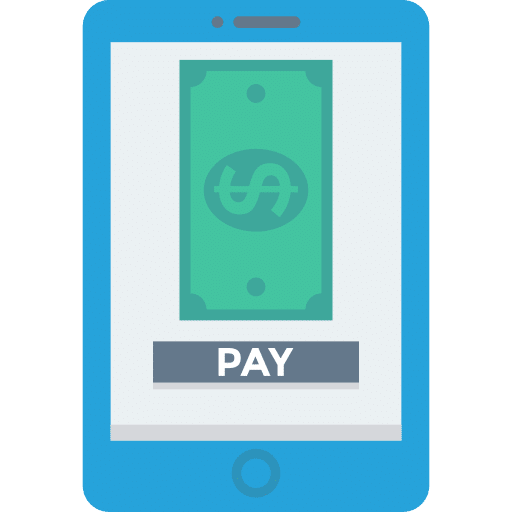 Calgary residents with a low credit score can hardly get a loan from any conventional lender, almost anywhere. But that is not the case with Deposit My Cash Now. Our online loans have few requirements and do not include credit checks.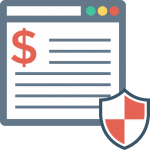 The process is confidential
The money goes directly into your bank account once our brokers approve your loan. Then, on your next payday, we will deduct the same amount plus interest from your bank account automatically. We do all our transactions securely because we follow the law to protect our clients' details.
Need A Loan for Any Project ?
What you need to provide to get your Online loans in Calgary
If you need a quick and convenient way to deal with financial challenges, such as overdue bills or other debts, online loans can be a great option. However, before you apply for a loan from any online payday lender, including us, you need to meet some criteria. These are:
• having a steady source of income;
• owning a bank account;
• living at a fixed address;
• being over 18 years old.
To apply for a loan, you need to follow these simple steps:
• Go to our website and find the application forms.
• Fill out the forms with your personal and employment information, such as your name, phone number, date of birth, and how much money you want to borrow.
• Submit the forms online and upload the required documents for verification. We use various online platforms to check your details and make sure they match the documents you send us. The documents we need are:
Need A Loan for Any Project ?
Contact Us Today for your Online loans in Calgary
Traditional online loan providers are now obsolete, as recent regulations have been implemented to ensure secure and protected transactions at permissible costs. However, it remains crucial to locate a reliable lender with a commendable reputation, such as Deposit My Cash Now, who can offer genuine services at reasonable interest rates, irrespective of your adverse credit background.
To obtain further information regarding our online loan offerings, kindly contact us immediately or dial +1 844-882-7354.
Need a loan for any project ?
Why turn to Deposit My Cash Now for your online loans in Calgary?
An online loan within the hour
Do you need money urgently? Do you feel stressed by your financial problems? At Deposit My Cash Now, we care about your situation and want to help you in this hard and worrying time. Fill out your fast online loan application now and get our help. Our 3-step process lets our short-term loan brokers process your file quickly, give you an instant answer, and send you your money within the hour securely.
A custom loan tailored to your needs
Need a loan from $300 to $3,000? At Deposit My Cash Now, we offer you the highest amounts in the short-term lending market. Just fill out the loan application form with the amount you want and get your money within an hour.
The desire to support you
We are committed to helping as many Canadians and residents of Canada as possible at Deposit My Cash Now. Don't worry if you have a low income or a bad credit score. We don't do any credit check, and you will get your loan fast. Our brokers have been helping people like you for 17 years to overcome their financial problems.