Get no credit check loans in Toronto today!
Finding yourself in a difficult financial situation is never easy to overcome, and you might encounter obstacles before finding a solution. If traditional lenders have turned you down, and you need to access some fast cash, then our no credit check loans in Toronto are just what you need to get on with your day.
What exactly does it mean to perform a credit check in Toronto?
In Canada, every adult Canadian citizen has a three-digit score between 300-900, which ranks the person's creditworthiness. The higher the score, the better the chances are that the lender is willing to lend money. Adults with a score under 500 usually have their loan application rejected until they increase their score. However, when you want to borrow no credit check loans, you don't need to perform a credit check!
Fast cash within 24 hours
We won't check your credit score to determine your eligibility for personal loans. This is one of the significant advantages that distinguish us from traditional lenders. We evaluate your financial situation and use it to make a decision, and within 24 hours, you're guaranteed a response!
Can no credit check loans in Toronto hurt my credit score?
When you get no credit check online loans, you don't have to worry about a credit inquiry appearing on your credit report. We never communicate with credit rating agencies, contrary to traditional lenders. The minute you submit your application, we evaluate your finances, employment and ability to repay the loan before approving.
How much money can I borrow with a no credit check loan in Toronto?
If you're facing short-term money problems, then our flexible and easy-to-apply-for financial solutions are just what you need. You can borrow between $300-$3,000 and get the money deposited directly into your bank account within 24 hours. If you apply for no credit check loans in Toronto during business hours, you can get the funds before the end of the day. We've simplified the loan application process, so you can get on with your day.
Need A Loan for Any Project ?
Why choose Deposit My Cash Now for no credit check loans in Toronto?
When you're struggling financially, you want to ensure that you are well-supported and that help is available in your time of need. We're not just looking at your finances; we want to help you succeed and get back on track. Don't let your past haunt you and get in the way of borrowing the emergency cash you need today. You can use fast loans to cover car or home repairs and face unexpected bills.
The advantages of taking a no credit check loan with Deposit My Cash Now are the following:
Easy online application form
No credit history checks: one can apply with a poor credit score
No hidden charges
Quick loans easier to get than with traditional financial institutions
Fast services with almost instant approval within 24 hours: it can be even faster when you apply on regular business hours!
Flexible repayment schedule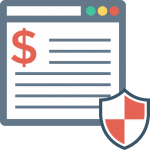 Unsecured no credit check loans in the city of Toronto
If you've been asked to put up your property or assets before being approved for a loan, you know how stressful this can be. Deposit My Cash Now will never ask borrowers to put up collateral when you need to borrow money. Our online lenders won't look at your credit check history.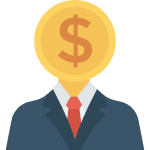 Experienced private lender
For nearly 20 years, we've provided financial relief to Canadians facing unexpected expenses. If you need quick financing for an emergency or a last-minute issue, our experienced team can advise you on the best custom financial solutions for you.
Minimal documents required
Collecting random documents to prove your eligibility to qualify for a loan is not a procedure we've implemented. We purposely only ask for minimal information, so you can get your money on time. You will need to show us your source of income.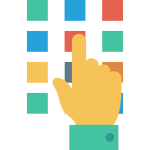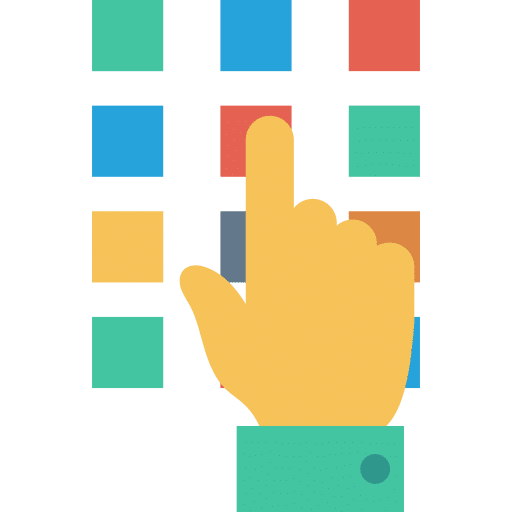 Never worry about standing in line or calling to speak with an agent to request a little extra money. We've created a secure online platform that allows you to submit your application for no credit check loans in Toronto within minutes. Our loan approval process is very simple. When you apply on business day, you get your loan agreement even faster!
Apply now, and you can get it deposited into your account before the end of the day. If you need to get $2,500 immediately, then our no credit check loans can help. As a trusted private lending company, we won't make you wait weeks while we process your file.
Need A Loan for Any Project ?
What are the criteria for applying for no credit check loans in Toronto?
We won't ask you to provide us with much information, as we only need to confirm your identity and employment status. You'll need to meet the following criteria to be approved for an online short-term loan in Canadian cities.
Be at least 18 or over
Have current employment for at least 3 months and be able to show a proof of income
Receive your monthly income through direct deposit
Have an active bank account for at least 3 months
Not be in bankruptcy or subject to wage garnishment
If you meet the criteria mentioned above, you'll instantly be approved with no questions asked from our online services. You can get access to funds within 24 hours. 
How do I submit an application for no credit check loans in Toronto?
All it takes to apply for no credit check loans is an internet connection, a computer, or mobile, and 10 minutes of your time.
Complete the online form and answer a few personal questions such as your name, information about your employer and the amount you need to borrow. Always double-check your information before submitting the application.
After you submit your application, a member of our team will review it and contact you if further information is required. Once you've been approved, you will receive the terms and conditions agreement you need to read, sign and send back to us electronically.
Approval and fund transfer
After we've received the signed loan application, we will transfer the funds into your account without delay. The funds will be available for you to use immediately to face any financial emergency. 
All our loan practices are in compliance with Canadian law and regulations, and you will be responsible for paying back your loan with interest on time. Any late payments will incur late and potential legal fees. However, your credit score will not be affected as we do not communicate with credit agencies.
Need A Loan for Any Project ?
Apply for no credit check loans in Toronto now with Deposit My Cash Now!
Don't wait until your situation worsens before asking for financial help from those who understand. When you apply for no credit check loans in Toronto, you'll get fast cash within 24 hours for all your financial difficulties that cannot wait!
If you have a bad credit score and are tired of being rejected by traditional lenders, apply for no credit check loans in Toronto today! If you have any questions, email our direct lenders, and we will help you to get quick cash in any way we can.
Need a loan for any project ?
Why turn to Deposit My Cash Now for you no credit check loan in Toronto?
A no credit check loan in record time
Do you need a
$2500 loan with no credit check
immediately, but you think you don't have access to one due to your bad credit score? Contact us and we'll find a quick loan perfectly tailored to your situation. The first thing to do is submit a no credit check loan application. With our accelerated 3-step process, you get an instant response from our brokers, who are experts in online short-term loans, and your funds will be transferred within the hour. Furthermore, you have nothing to fear when it comes to our transactions, because they are completely secure and confidential.
The desire to support you
At Deposit My Cash Now, our network of lenders offers you a helping hand when you need it most and the banks have abandoned you. Your future is the most precious thing and your history shouldn't compromise it. By filing a no credit check loan application, you don't let your past stand in the way of achieving your plans.
What steps do I need to take to get a no credit check loan in Toronto?
Give us your personal information
Just send us some information and documents about yourself to submit your application.
Get our answer within the following hour
Our brokers specializing in short-term loans analyze your application and get back to you within the day once the loan is approved.
Receive your money directly in your bank account
After your application is approved, the money is immediately transferred to your bank account and it is available right away.
Generally speaking, a short-term loan is used to settle bills that are late or coming due, unexpected expenses such as medical care, urgent home repairs, or any other expense that can't wait. This is an interim financial solution that lets you temporarily resolve a critical financial situation and make a fresh start.
You will receive a response within an hour. If your application is submitted between 10:00 am and 6:00 pm, our agents will contact you the same day.
If you send us a complete file during our business hours (that is, between 10:00 am and 6:00 pm on weekdays), we give you an answer within the hour.