No credit check loans in Ontario
If you've fallen on hard times and have been refused traditional loans by banks and other financial institutions, we're here to help. When your bad credit rating is an obstacle to getting extra cash, we provide no credit check loans in Ontario within 24 hours.
Available for all your unexpected expenses, Deposit My Cash Now offers you flexible loan solutions tailored to your needs. Complete the online application and receive up to $3,000 within the hour.
What are no credit check loans?
No credit loans are unsecured loans designed for individuals facing financial hardship who cannot get approved for loans from a financial institution. Traditional banks are often picky when lending money. Anyone with a bad credit score is disqualified or charged sky-high interest rates.
Deposit My Cash Now allows you to borrow anywhere between $300 and $3,000 without asking for a credit report and by competitive charging rates. Unlike traditional institutions, we won't ask why you require  no credit check loans , nor will we require collateral for this category of loans.
Who requires no credit check loans in Ontario?
If you require funding and your low credit score prevents you from being approved for a traditional loan, then no credit check loans in Ontario are the ideal solution to help you get back on your feet. Some of the more common types of reasons to request this type of online loans include:
Make support payments
Purchase essential items like groceries
Pay off medical bills
Finance home renovation projects
Take time off for a mental health break
You are not required to provide reasons for how these types of loans can help you. However, they were designed to help you out of an urgent financial crisis.
Need A Loan for Any Project ?
What should I know about this credit?
These short-term loans are designed to provide financial relief when you require it most, thanks to flexible terms. They should not be used for long-term money problems. If you need to borrow a five-figure sum, you should not submit a request for no credit check loans in Canada.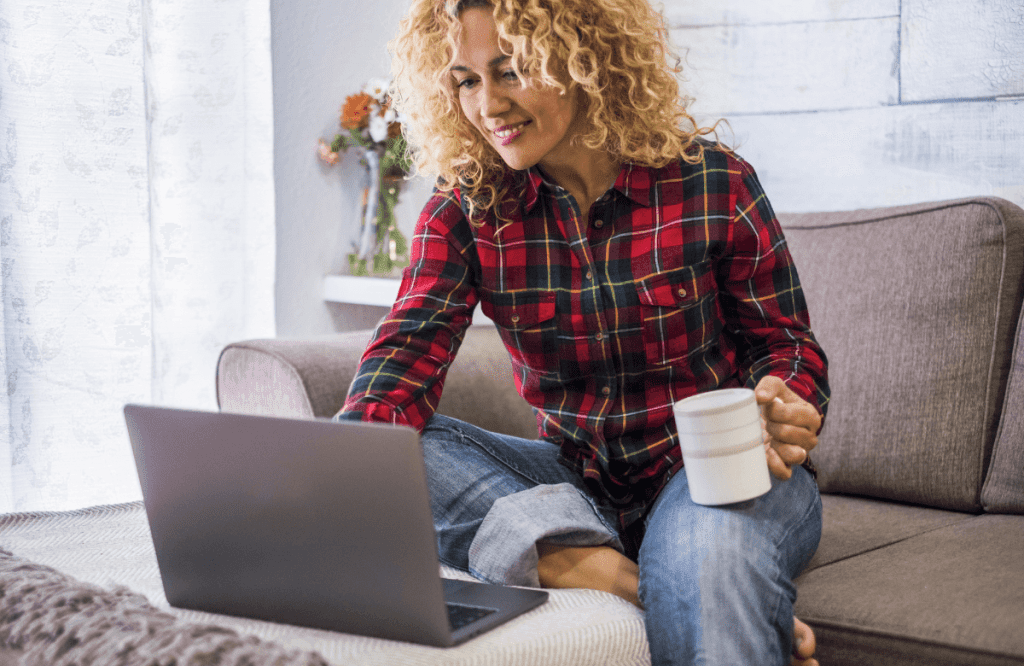 If you're worried about a low credit score preventing you from accessing the bad credit loans you so desperately need to pay your expenses, rest assured that this won't be the case. We don't believe your credit score gives an accurate picture of your situation. We don't think past financial mistakes should follow you forever.
When you apply for no credit check loans in Ontario, we won't perform a credit check. If you're employed and receiving regular income, your chances of getting an instant approval are incredibly high.
You can borrow up to $3000 in personal loans with no questions asked and minimal documents required. While it might be tempting to borrow the maximum amount, only request the amount you need to finance your situation. You should also avoid borrowing for daily expenses.

Get a quick transfer into your bank account
If you're short on cash, you don't have the luxury of waiting days or weeks to get the funds. Because Deposit My Cash Now offers loans with no documents required and does not perform a credit check, we can transfer the funds within 24 hours. Apply during working business hours, and you can get the funds before the end of the day.
Need A Loan for Any Project ?
Eligibility criterias for a no credit check loan in Ontario
Qualifying for instant loans with no refusal in Canada is simple, and we require minimal documents. Here is how to determine if you are eligible.
Are a Canadian resident over the age of 18
Have been working full-time and receiving steady employment income for over three months
Receive your pay through direct deposit
Have a valid Canadian bank account
Are not bankrupt
If you meet the criteria above, your approval chances are incredibly high.
Check your financial situation before applying
As a trusted online lender, Deposit My Cash Now can issue up to $3000 in fast cash loans with no credit check, and no questions asked. However, we encourage you only to borrow the minimum amounts of money you need to return to financial stability.
While our licensed lenders don't factor in your credit score when approving your application, know that not being capable of repaying your loan can have even further negative consequences on your finances. One of the best ways to raise your credit score is by borrowing low amounts, making monthly payments to reduce your debt, and never spending more money than you have available.
Need A Loan for Any Project ?
What is the process to get my loan?
If you need quick cash and cannot wait days or weeks, then no credit check loans in Ontario can provide you with the financial relief you need. Submitting an online loan application is a three-step process and can be completed in less than 10 minutes. All you need is your mobile or laptop, and you can apply anytime and from anywhere.
Fill out the online application form by answering a few personal questions about yourself and your job and stating the loan amount to borrow;
Receive the loan agreement, listing the repayment terms, and review it. Then sign and send it back to us right away. Once we receive a signed copy, we will proceed with the transfer;
The funds will be transferred directly into your bank account, and you will be notified. Once the money has been transferred, you can retrieve it and pay off your financial emergency;
We've made the approval process quick and easy because we want as many citizens as possible to benefit from an installment loan, payday loan or cash advance loan. Requirements to be approved for no credit check loans are simple, and we do not ask for your credit history. No matter what type of quick loan you apply for, we will never ask for collateral or repossess your assets, even if you default on your payments.
Deposit My Cash Now guarantees quick cash within 24 hours!
If you're ready to break that cycle of debt and want to stop worrying about your poor credit score, then Deposit My Cash Now can help. Committed to helping you out of financial difficulties, we process your loan request within 24 hours so that you can get your life back on track. With no extra fees or hidden charges, you can receive no credit check loans in Ontario before the end of the day! Contact us today!
Need a loan for any project ?
Why turn to Deposit My Cash Now for your no credit check loans in Ontario?
A bad credit loan in record time
Do you need a
$2500 loan with no credit check
immediately, but you think you don't have access to one due to your bad credit score? Contact us and we'll find a quick loan perfectly tailored to your situation. The first thing to do is submit a no credit check loan application. With our accelerated 3-step process, you get an instant response from our brokers, who are experts in online short-term loans, and your funds will be transferred within the hour. Furthermore, you have nothing to fear when it comes to our transactions, because they are completely secure and confidential.
The desire to support you
At Deposit My Cash Now, our network of lenders offers you a helping hand when you need it most and the banks have abandoned you. Your future is the most precious thing and your history shouldn't compromise it. By filing a no credit check loan application, you don't let your past stand in the way of achieving your plans.
What steps do I need to take to get a no credit check loan in Ontario?
Give us your personal information
Just send us some information and documents about yourself to submit your application.
Get our answer within the following hour
Our lenders specializing in short-term loans analyze your application and get back to you within the day once the loan is approved.
Receive your money directly in your bank account
After your application is approved, the money is immediately transferred to your bank account and it is available right away.