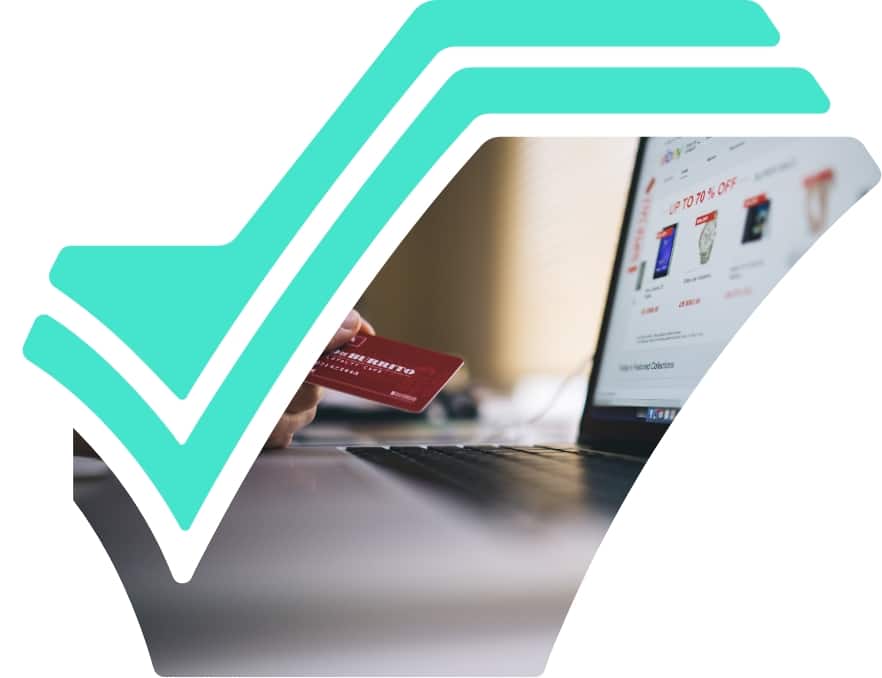 People are often placed into unexpected situations where they have difficulty making payments for bills or expenses. It could be a fee which is due to be paid before your paycheck arrives or a nominal outgoing such as a maintenance fee, a vehicle repair, or a minor personal issue.
Why You Shouldn't Overlook the Lending Criteria For Emergency Loans
When checking the lending criteria of any bad credit emergency loans in Ontario, Canada, consider the following factors:
The essential emergency loans criteria
The most basic loan criteria would be employment status and bank statements. At Deposit My Cash Now, we will want to confirm your residency, hence the request for a utility bill. Make sure you have your recent utility bill statement and that you can prove your employment status.
Check the affordability criteria
Can you afford the loan you are applying for? Emergency loans in Ontario are short-term loans, so they need to be repaid fast. Analyze your finances and check if your net income at the end of the month can accommodate the total emergency loan fast Ontario payment after meeting your expenses.
How responsible are you with your financial situation
Don't be in a financial position where you have long-term money issues or a high level of debt. We avoid giving emergency loans to potential clients who already have existing emergency loans with us.
Completing the emergency bad credit loans Ontario application form
All our potential borrowers are issued with a detailed application when applying for emergency loans in Ontario. If you have any inquiries and need personalized support and advice from our experienced brokers concerning the application form, you can reach our team via phone or email.
Paying off existing emergency loans in Ontario
At Deposit My Cash Now, we avoid circumstances where a client is trapped in a debt cycle. That's why we encourage our clients to repay all their existing payday loans before applying for another.
Why Is Deposit My Cash Now the Best Lender?
When you're dealing with an urgent financial matter, you might lack time to go around "shopping" for the best lender. While you might want an emergency loan fast in Ontario, it's best to make sure you get it from the best lender. And that's where we come in as your ideal lender.
Why Should You Choose Deposit My Cash Now For Your Future Payday Loan Needs?
At Deposit My Cash Now, we have a simple lender's criteria for our customers. Our lending criteria includes:
The client needs to have a checking account, which has been operating for more than three months;
Proof of employment, showing the client has been employed for a minimum of three months;
Payments are made via direct deposit to the client's checking account;
The client shouldn't be subject to any wage garnishment or bankruptcy situation;
We don't check your credit history; instead, we focus on your current financial situation.
Legally compliant with the necessary laws
All our lenders at Deposit My Cash Now comply with the laws and regulations set by the Consumer Protection Bureau. The loans we give our clients are, therefore, risk-free. We are licensed and follow the rules of the Payday Loans Act, 2008. The Payday Loans Act, 2008, guides all our financial products.
If you need any clarification regarding your legal rights when applying for our various financial products, our team of experts is available to offer the required assistance. We also encourage all our clients to comply with the Payday Loans Act, 2008, and the regulations of the Consumer Protection Bureau. We don't transact with any potential client who isn't compliant with the above laws.
Wide range of financial products and services
At Deposit My Cash Now, we have various financial products and services meant to meet your financial needs. Our loans are the best in the market, ranging from $300 to $3,000. Below is a list of the financial products and services we provide to our existing and potential clients:
Bad credit loans;
Online cash advance;
Debt consolidation;
Emergency loans;
No credit check loan;
Payday loans;
Short-term Loans;
Rebuild your credit online;
All our financial products and services can be customized to meet our client's specific financial needs.
A wide range of financial products for Canadians. We have more than 17 years of professional experience in the industry. Our team of lenders and experts have professional experience used in analyzing every loan application. In addition to that, we offer professional guidance to all our clients on how they can boost their credit scores and personal finance.
High level of professionalism
Our company is based on the following values: respect, speed, and honesty towards our clients. The values guide our interactions with our clients, employees, and business partners. We use innovative procedures to enhance our adaptability in the market. This is what makes us the number-one private loans lender in Canada.
As the best lender, Deposit My Cash Now will guide you through the whole process before and after applying for your bad credit emergency loan in Ontario, Canada. At Deposit My Cash Now, we focus on providing different services for our clients depending on their current financial situation and financial need. Our team will guide you through the process and ensure you get the best customized emergency loans in Ontario for your financial needs.
Need a loan for any project ?