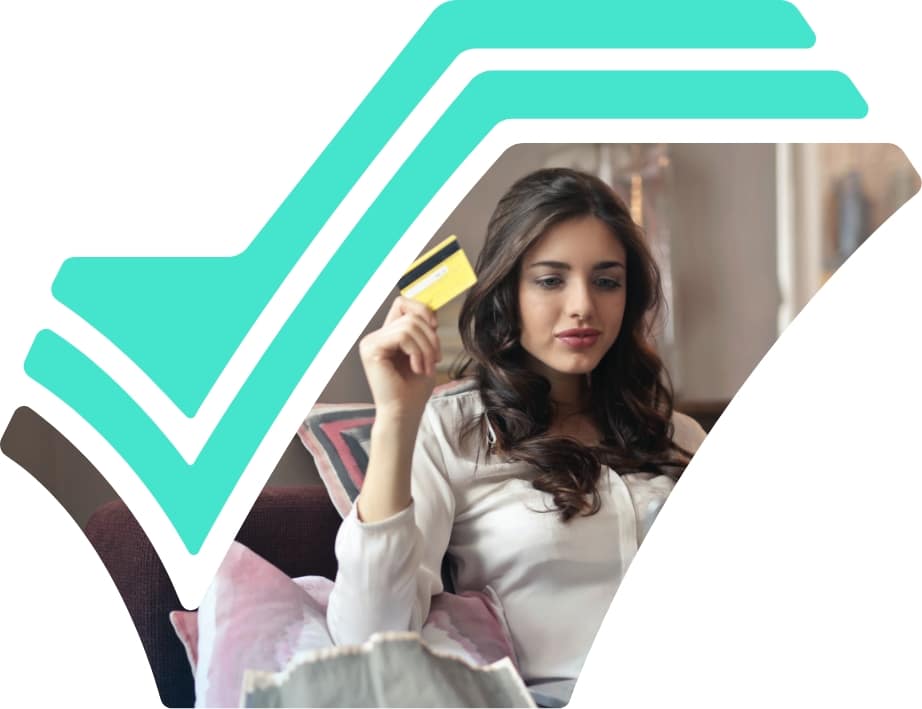 Do you need bad credit loans in BC? Everyone faces financial problems at times. However, figuring out where to find some emergency cash to sort your bills becomes a challenge, more so if you have a bad credit history and a poor credit rating. 
In such a situation, traditional lenders might deny you access to loans, making it hard to sort your emergencies. Deposit My Cash Now offers bad credit personal loans for those who have run out of options.
What are bad credit loans in BC?
A bad credit loans in BC are a financial solution for clients with a low credit score of 669 and below by online lenders. There are many types of bad credit loans. However, the most common one is an unsecured personal loan. 
Unsecured loans are often bad credit and always carry monthly repayment terms with a fixed interest rate. Bad credit loans are quick to access as Deposit My Cash Now offers instant funding.
When Should you Apply for Bad Credit Loans in BC?
Do you have a pressing credit need, but your score is not good? Have your loans with traditional institutions been canceled due to bad credit? Our bad credit loans BC at Deposit My Cash Now allow you to get funds that will help you deal with your urgent financial needs. Our loans are short-term, granted without any credit check being conducted.
Bad Credit Loans in BC for your emergency
Applying for a loan can be very handy in solving your monetary problems. However, it would help if you considered a few things before taking any necessary steps. Our team of brokers will consider various aspects, including your past employment and if you have many unpaid debts in your account. We will also confirm if the amount you seek is consistent and repay it based on your income flow and average salary.
Traditional Loans and Bad Credit Loans Differences
Bad credit loans help borrowers with a poor credit history get funds for the emergencies they face.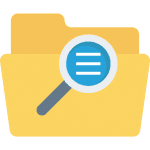 Fewer requirements for bad credit loans
A bad credit loan in British Columbia has various advantages to a traditional loan. Traditional loans, over the years, have had limitations that have kept many emergency loan applicants at bay. Many low-income earners have not been qualifying for loans from conventional loans due to the strict conditions from the institutions. You cannot be eligible for a traditional loan with a bad credit history.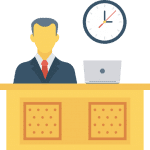 Long approval process for traditional loans
However, if you are qualified, you will have to wait for a few days or weeks before your loan request is approved. A bad credit score at Deposit My Cash Now allows one to build their credit score while making loan payments, unlike traditional loans. Below are the differences between conventional loans and bad credit loans provided by payday loan companies;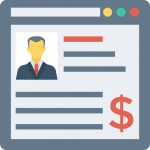 Rebuild your credit history with bad credit loans in Quebec
Building up a good credit history is one effective way of rebuilding your credit history. Bad credit loans and personal loans at Deposit My Cash Now help you repair your credit history by repaying your no credit check loan on time. 
Having your loan paid on time shows us that you are a responsible borrower. If you do this over time, you are sure to have a good credit score. On the other hand, traditional loan institutions do not offer loans to borrowers with bad credit scores nor help you rebuild your credit history.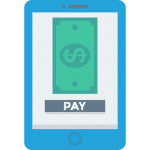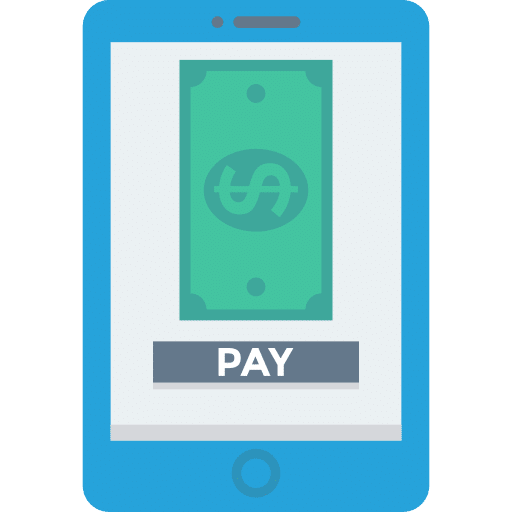 Use your loan as you please
Many traditional financial institutions tend to dictate how a borrower should use the money. Most such institutions will require you to state the need for the loan when applying. However, for bad credit loans in Quebec, as long as the money borrowed is not for gambling or something illegal, you are at liberty to spend it on anything you wish for. Common reasons our clients take loans include debt consolidations, home improvements, or emergency bills.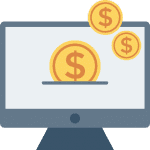 Fast and effective process
Traditional loans take quite some time to qualify you for a loan. They can take days without getting back to you, and in most cases, the application is physical. You have to report to their offices for assistance, unlike bad credit loans BC. 
At Deposit My Cash Now, we ensure that our clients get the necessary money they need on time. We are available online and the loan application process can be carried out online. After application and qualification, you can have your money in your account in less than 15 minutes.
Why Choose Deposit My Cash Now?
At Deposit My Cash Now, we have always made every effort to give short-term loans to our clients quickly and effectively. With 17 years of service under the debt management, quick and express loan sector, we have established ourselves as key players in short-term financing solutions. 
As one of the best online lenders, we have helped clients who are searching for the best financing to achieve a better financial solution.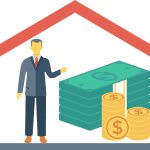 We have experienced brokers who offer you personalized support and advice in finding the best personal loan that best suits your desired needs. We have always relied on our core values, agility, honesty, and appreciation, which drive us in the practice of our profession. 
Whatever your situation or whatever financial problems you are facing, Deposit My Cash Now can offer the necessary assistance you need to find a suitable solution to bring balance to your budget situation.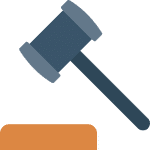 We comply with regulations
A bad credit loan is an alternative and better solution to traditional loans. Deposit My Cash Now gives you an option to deal with urgent situations without worrying about having your request denied by giving personal loans. We are efficient with friendly interest rates while complying with the laws and regulations from The Consumer Protection Bureau.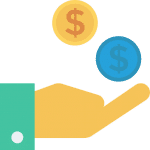 Our variety of loans has helped many clients manage their financial situations in dealing with emergencies. Many who have found themselves at impasse, no credit loans, cash advances, or any other type of fast loans they have applied for have helped them make a fresh start. 
For some that have looked forward to building a credit score, we have offered them debt consolidation or a secured credit card that has helped them increase their credit score.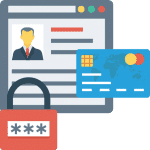 Apply online for fast process
Finally, we know how urgent a situation might get and how important it is to have your funds on time. After applying for our online loans and signing the contract on our page, your application will be processed in less than 45 minutes.
What are the Requirements for Bad Credit Loans?
Deposit My Cash Now offers loans to our applicants, whether you have a bad credit score or not. All you have to do is to meet the following criteria:
Have an active bank account, at least over three months of operating
It would help if you were a full-time employee for at least three months.
Your salary is directly deposited into your account.
You should not be in a bankruptcy or consumer proposal situation. You should also not be subject to garnishment of wages.
Contact Us for your Bad Credit Loans in BC
When submitting for a loan at Deposit My Cash Now BC, you comply and agree with the Canadian Laws and Regulations. If you wish to apply or know more about our services as a loan provider, please visit our site, info@depositmycashnow.ca, or call +1 844-882-7354.
Need a loan for any project ?
Other Provinces Served | Bad Credit Loans
Why turn to Deposit My Cash Now for your bad credit loans in BC ?
A bad credit loan in BC within the hour
Are your financial problems urgent? Do they weigh on you a little more each day? At Deposit My Cash Now, we understand your situation very well, and we know how important it is to support you during this difficult and worrying time. Accept our help by filling out your fast online loan application now. We've established a 3-step process that allows our brokers specializing in short-term loans to accelerate the processing of the files, give you an immediate response, and transfer your money within the hour in a totally secure manner.
A custom loan tailored to your needs
At Deposit My Cash Now, we provide you with loans ranging from $300 to $3,000. Furthermore, by turning to us, you access the highest loan amounts on the short-term lending market. Enter the desired amount on the loan application form and receive your funds within the following hour.
The desire to support you
At Deposit My Cash Now, we take
our mission
very seriously, and that's why we make every effort to help the largest number of Canadians and residents of Canada. Do you have a low income or a bad credit score? Stop worrying; we don't conduct any credit check, and you will receive your loan quickly. For 17 years, our brokers have been supporting many people every day to help them get out of situations like yours.
Reach Out To Us Today for your bad credit loans in BC
When you need a short-term loan that can cover your unexpected or emergency expenses, we are the right solution for you. You can receive a cash loan from as little as $300 to as much as $3000 to cover your expenses by reaching out to us and applying for a cash advance with us.
As a company dedicated to serving the people of British Columbia, we will process your application and preferably send you to cash the same day to help restore your peace of mind. Therefore, you should preferably email us on weekdays during work hours.
Submit your loan application online today and see how simple, fast, and secure our platform is, no matter where you are in British Columbia.